It's wise to assume that your IT environment will experience a breach, sooner or later. This approach helps organizations build up-to-date IT security strategies that go beyond fortifying your perimeter to focus on quickly detecting breaches and limiting their impact. How much of a difference does early detection make? According to the Ponemon Institute's "Cost of a Data Breach" study, breaches that were identified within 100 days cost an average of $5.83 million. However, when intruders were able to dwell in the IT infrastructure longer than that, the average cost shot up to $8.01 million — nearly 40% higher.
Watch our recorded webinar and learn:
How to detect abnormal user behavior that might result in data loss
How to mitigate the risk of data theft
How to minimize the damage an attacker can do
And more!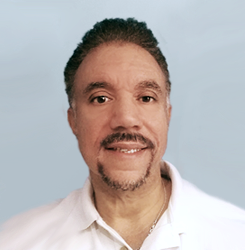 Roy Lopez, Systems Engineer