Early Breach Detection: How to Shorten Dwell Time
About this webinar
Recorded: July 27, 2017
It's wise to assume that your IT environment will experience a breach, sooner or later. This approach helps organizations build up-to-date IT security strategies that go beyond fortifying your perimeter to focus on quickly detecting breaches and limiting their impact. How much of a difference does early detection make? According to the Ponemon Institute's "Cost of a Data Breach" study, breaches that were identified within 100 days cost an average of $5.83 million. However, when intruders were able to dwell in the IT infrastructure longer than that, the average cost shot up to $8.01 million — nearly 40% higher.
Watch our recorded webinar and learn:
How to detect abnormal user behavior that might result in data loss
How to mitigate the risk of data theft
How to minimize the damage an attacker can do
And more!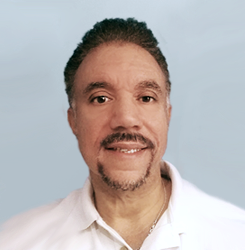 Roy Lopez,
Systems Engineer
Deep Dive: Insider Threat Detection
Do organizations battle insider threats? They try to. Are they successful at mitigating the risk? Not so much. It's a real challenge to spot malicious insiders before they cause damage, and even well-meaning users sometimes forget or ignore established information sharing and data protection protocols, especially those that seem arbitrary or inconvenient.
Join us in our new 25-minute deep dive demo to learn how to:
Determine whether your organization should be concerned about insider threats
Get concrete evidence of privilege abuse incidents
Be notified about high-risk insider threat patterns
Identify security weak spots so you can remediate them before they are exploited