Early Breach Detection: How to Shorten Dwell Time
About this webinar
Recorded: July 27, 2017
It's wise to assume that your IT environment will experience a breach, sooner or later. This approach helps organizations build up-to-date IT security strategies that go beyond fortifying your perimeter to focus on quickly detecting breaches and limiting their impact. How much of a difference does early detection make? According to the Ponemon Institute's "Cost of a Data Breach" study, breaches that were identified within 100 days cost an average of $5.83 million. However, when intruders were able to dwell in the IT infrastructure longer than that, the average cost shot up to $8.01 million — nearly 40% higher.
Watch our recorded webinar and learn:
How to detect abnormal user behavior that might result in data loss
How to mitigate the risk of data theft
How to minimize the damage an attacker can do
And more!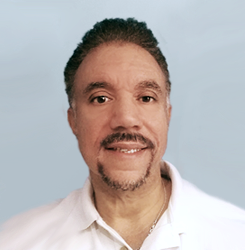 Roy Lopez,
Systems Engineer
Deep Dive: How to Reduce the Exposure of Your Critical Data
To reduce the overexposure of regulated and mission-critical data, it's not enough to understand where it resides; you also need to uncover any issues that put the data at risk and quickly remediate them. With solutions from Netwrix, you can reduce the exposure of your sensitive data by moving it to a safe location, deleting confidential pieces of content from it and more.
Join us and discover how Netwrix solutions enable you to:
Understand which data needs protection and how exposed it is
Automatically migrate overexposed data to quarantine before a breach occurs
Automatically redact sensitive content from documents
Identify and revoke excessive permissions
Increase the accuracy of your data loss prevention (DLP) tool