Early Breach Detection: How to Shorten Dwell Time
About this webinar
Recorded: July 27, 2017
It's wise to assume that your IT environment will experience a breach, sooner or later. This approach helps organizations build up-to-date IT security strategies that go beyond fortifying your perimeter to focus on quickly detecting breaches and limiting their impact. How much of a difference does early detection make? According to the Ponemon Institute's "Cost of a Data Breach" study, breaches that were identified within 100 days cost an average of $5.83 million. However, when intruders were able to dwell in the IT infrastructure longer than that, the average cost shot up to $8.01 million — nearly 40% higher.
Watch our recorded webinar and learn:
How to detect abnormal user behavior that might result in data loss
How to mitigate the risk of data theft
How to minimize the damage an attacker can do
And more!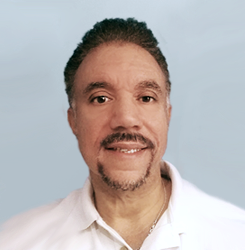 Roy Lopez,
Systems Engineer
How to Protect Identities and Secure Your Azure Environment
Azure AD allows you to layer features such as conditional access and multifactor authentication to help protect your users and data. Along with Azure Security Center, it helps monitor security across on-premises and cloud workloads. Unfortunately, incorporating Microsoft's native tools alone is rarely enough to maintain a strong security posture of your Azure infrastructure.
In this session, @microspecialist Adnan Hendricks will explain how Microsoft's built-in security controls can help you protect your organization — and why you need to augment them with enterprise-quality auditing.
Join this webinar and learn:
How to strengthen user credentials and reduce your attack surface area using native tools
Why relying on native tools alone leaves critical security gaps
How Netwrix Auditor enhances auditing to deliver complete and reliable end-user security
How to spot threat patterns in time to prevent security breaches and even automate threat response
Register now and get a chance to win a $100 Amazon card!