Tutto quello che avresti voluto sapere su Netwrix Auditor
About this webinar
Recorded: October 16, 2018
Netwrix Auditor – è una piattaforma di visibilità per l'analisi del comportamento degli utenti e per la mitigazione dei rischi, che consente di esercitare controllo su cambiamenti, configurazioni e accessi in ambienti IT ibridi. E' uno strumento potente che ha molte funzionalità, ma non tutte di esse sono ben conosciute. In questo webinar Maurizio Taglioretti, Country manager Netwrix per sud Europa, racconta e fa vedere le funzionalità di Netwrix Auditor che sicuramente sono sia interessanti sia utili.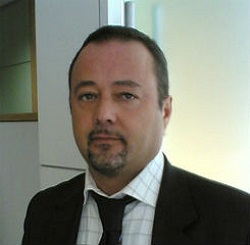 Maurizio Taglioretti,
Country Manager Italy, Portugal & Malta
Netwrix Auditor Product Demo
See what Netwrix Auditor has to offer, including how you can prevent data breaches by staying in control of your sensitive and regulated data. Join a Netwrix systems engineer as he demonstrates how to:
Identify and remediate your biggest security gaps using the IT Risk Assessment dashboard
Detect and investigate abnormal user behavior faster with alerts and Google-like search
Minimize response time to common incidents or anticipated threats with Automated Response
Pass compliance audits with far less effort using Data Discovery and Classification
And much more
Sign up for the live demo now!