Exploring Windows FCI to Find Private Data and Comply with GDPR, et al
About this webinar
Recorded: May 15, 2019
In this real training for free event, Randy Franklin Smith dives into the File Classification Infrastructure (FCI) which first appeared in Windows Server 2008 R2 and continues to be enhanced in later versions of Windows.
With FCI you can set up rules that automatically classify files based on various factors, such as location, or content such as simple strings or regular expressions. FCI uses Windows Search to crawl your file servers and automatically classify the files based on the classification properties and rules you set up. Once files have been classified, FCI can perform specified actions on them, such as moving them to a specified directory or encrypting them.
FCI adds classification metadata to files using the NTFS Alternate Data Stream (ADS). Files retain their classification provided that they are stored on an NTFS volume. If a file is moved to a FAT32 or ReFS volume, it loses its classification. One exception to this rule is Microsoft Office files; because classification metadata is stored in the files and the NTFS ADS, classification is not lost when files are moved to the cloud — think SharePoint.
And we'll talk about the Data Classification Toolkit, which provides more classification properties for meeting common regulatory compliance standards, like HIPAA and GDPR.
But like most technologies in Windows, FCI is a core/foundation technology. So, we'll show you the gaps in FCI. And that's where Netwrix comes in. Jeff Melnick, solutions engineer, will show you how Netwrix Auditor can help you:
Identify and classify the sensitive data you store
Ensure that access controls around your PII, PHI, PCI and IP are risk-appropriate
Detect unauthorized activity around your regulated information
Reduce the exposure of sensitive data by automatically quarantining it, redacting it or removing global access permissions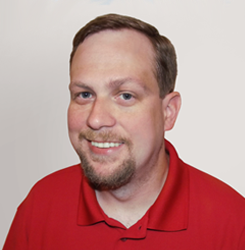 Jeff Melnick,
Solutions engineer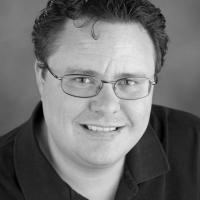 Randy Franklin Smith,
CEO, Monterey Technology Group, Inc.
Deep Dive: How to Reduce the Exposure of Your Critical Data
To reduce the overexposure of regulated and mission-critical data, it's not enough to understand where it resides; you also need to uncover any issues that put the data at risk and quickly remediate them. With solutions from Netwrix, you can reduce the exposure of your sensitive data by moving it to a safe location, deleting confidential pieces of content from it and more.
Join us and discover how Netwrix solutions enable you to:
Understand which data needs protection and how exposed it is
Automatically migrate overexposed data to quarantine before a breach occurs
Automatically redact sensitive content from documents
Identify and revoke excessive permissions
Increase the accuracy of your data loss prevention (DLP) tool