FIM and System Hardening: An Effective Way to Detect and Prevent Cyberthreats in Windows
Whether you use your Windows as your server OS for your AD, DC, SQL or file server or as the go-to operating system for your end-users; each application requires a properly hardened state and continuous control of changes to the setup.
Any unexpected change to a system file can indicate a security breach, a malware infection or other malicious activity that puts your business at risk. File integrity monitoring (FIM) is so critical for data security that most common compliance regulations and security frameworks, including PCI DSS, HIPAA, FISMA and NIST, recommend implementing it whenever possible.
Even more, FIM should always be paired with system hardening, the establishment of a stable base of known good configurations.
So watch our new webinar to discover how to:
Use hardening benchmarks to start with a best-practice approach for you IT estate
Tune the achieved to a baseline that fits your needs and risks
Monitor critical file activity that might indicate an ongoing attack
Ensure configuration stability while avoiding drift and event noise
Maintain and audit compliance while validating ITSM roll-outs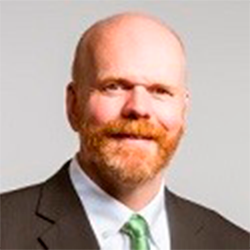 Dirk Schrader, VP of Security Research