DSGVO Fit-Gap Analyse & Roadmap erstellen
About this webinar
Recorded: March 12, 2018
Laut Bitkom Research Umfragen beschäftigt sich jedes dritte Unternehmen noch nicht mit der Datenschutz-Grundverordnung (DSGVO). Wir zeigen Ihnen, wie Sie die restlichen Monate bis zur DSGVO sinnvoll nutzen und die wichtigsten Problemstellen in Ihrem Unternehmen identifizieren und beseitigen.
In diesem Webinar machen wir deutlich, was es mit der Fit-Gap Analyse auf sich hat und wie Sie wichtige Meilensteine im Datenschutz und der Datensicherheit auch noch auf den letzten Metern der DSGVO bewältigen.
In diesem Webinar erfahren Sie...
... wofür die Fit-Gap Analyse gut ist und wen oder was Sie hierfür brauchen,
... welche Datenschutz-Maßnahmen Sie bis Mai 2018 priorisieren sollten,
... wie Sie quick-wins im Datenschutz-Management erzielen,
... welche Punkte in einer DSGVO-Roadmap auf gar keinen Fall fehlen dürfen,
... wie Sie Prozesse automatisieren und damit schneller ans Ziel kommen.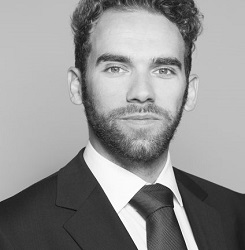 Frank Trautwein,
IT-Jurist und Lead Auditor ISO 27001
Netwrix Data Classification Demonstration
We are excited to showcase the functionality of our newest product — Netwrix Data Classification! This software reveals the true value of information you store and cures both your information security and governance headaches.
Join us for a live demo and learn how to:
Accurately identify sensitive information and reduce its exposure
Slash expenses on data storage by cleaning up obsolete or trivial information
Respond to legal requests without putting your business on hold
Streamline data management tasks by retaining, archiving or migrating only specific types of data