DSGVO Fit-Gap Analyse & Roadmap erstellen
About this webinar
Recorded: March 12, 2018
Laut Bitkom Research Umfragen beschäftigt sich jedes dritte Unternehmen noch nicht mit der Datenschutz-Grundverordnung (DSGVO). Wir zeigen Ihnen, wie Sie die restlichen Monate bis zur DSGVO sinnvoll nutzen und die wichtigsten Problemstellen in Ihrem Unternehmen identifizieren und beseitigen.
In diesem Webinar machen wir deutlich, was es mit der Fit-Gap Analyse auf sich hat und wie Sie wichtige Meilensteine im Datenschutz und der Datensicherheit auch noch auf den letzten Metern der DSGVO bewältigen.
In diesem Webinar erfahren Sie...
... wofür die Fit-Gap Analyse gut ist und wen oder was Sie hierfür brauchen,
... welche Datenschutz-Maßnahmen Sie bis Mai 2018 priorisieren sollten,
... wie Sie quick-wins im Datenschutz-Management erzielen,
... welche Punkte in einer DSGVO-Roadmap auf gar keinen Fall fehlen dürfen,
... wie Sie Prozesse automatisieren und damit schneller ans Ziel kommen.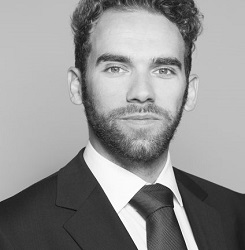 Frank Trautwein,
IT-Jurist und Lead Auditor ISO 27001
Netwrix Auditor Product Demo
See what Netwrix Auditor has to offer, including how you can prevent data breaches by staying in control of your sensitive and regulated data. Join a Netwrix systems engineer as he demonstrates how to:
Identify and remediate your biggest security gaps using the IT Risk Assessment dashboard
Detect and investigate abnormal user behavior faster with alerts and Google-like search
Minimize response time to common incidents or anticipated threats with Automated Response
Pass compliance audits with far less effort using Data Discovery and Classification
And much more
Sign up for the live demo now!