GDPR: How to Stop Suffering and Start Benefiting
About this webinar
Recorded: May 11, 2018
The threat of data breach is growing, and governments all over the world are concerned about data protection and IT security. The next big compliance mandate to come is the General Data Protection Regulation (GDPR), which will affect all APAC companies doing business with EU citizens. Join Netwrix systems engineers and learn how GDPR compliance can be beneficial to your organization.
Topics will include:
The main provisions of the GDPR
The challenges APAC organizations face as a result of the looming compliance deadline
How Netwrix Auditor can help you achieve GDPR compliance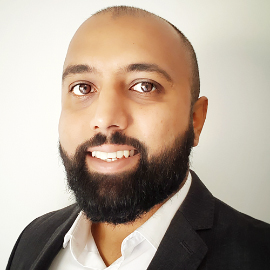 Vijay Sharma,
Systems Engineer
Netwrix Data Classification Demonstration
We are excited to showcase the functionality of our newest product — Netwrix Data Classification! This software reveals the true value of information you store and cures both your information security and governance headaches.
Join us for a live demo and learn how to:
Accurately identify sensitive information and reduce its exposure
Slash expenses on data storage by cleaning up obsolete or trivial information
Respond to legal requests without putting your business on hold
Streamline data management tasks by retaining, archiving or migrating only specific types of data