Grundlagen der Datensicherheit: Worauf es wirklich ankommt
About this webinar
Recorded: July 25, 2019
70% der Unternehmen sehen die Bewältigung des Datenwachstums als ihre dringendste Aufgabe an. Die Verbesserung des Datenschutzes soll in einem solchen Fall höchste Priorität genießen. Erfahren Sie in unserem Webinar, wie Grundlagen der Datensicherheit Ihnen helfen können ein geeignetes Sicherheitskonzept aufzubauen:
Welche Daten sind in Ihrem Unternehmen vorhanden?
Sind die Systeme, auf denen Sie Ihre Daten speichern, richtig konfiguriert?
Welche Zugriffsmöglichkeiten haben Ihre Nutzer?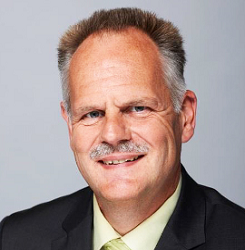 Alexander Bode,
Systems Engineer
Netwrix Auditor Product Demo
See what Netwrix Auditor has to offer, including how you can prevent data breaches by staying in control of your sensitive and regulated data. Join a Netwrix systems engineer as he demonstrates how to:
Identify and remediate your biggest security gaps using the IT Risk Assessment dashboard
Detect and investigate abnormal user behavior faster with alerts and Google-like search
Minimize response time to common incidents or anticipated threats with Automated Response
Pass compliance audits with far less effort using Data Discovery and Classification
And much more
Sign up for the live demo now!