Der Einsatz und Verwaltung von Gruppenrichtlinien
About this webinar
Recorded: October 2, 2017
Die Webinare fassen die wichtigsten Aufgaben der Verwaltung einer Active Directory-Infrastruktur zusammen. Es werden folgende Themen aus der Microsoft-Prüfung 70-410 behandelt:
Was sind Gruppenrichtlinien
Einführung in Gruppenrichtlinien
Überblick über die Funktionsweise von Gruppenrichtlinien
Gruppenrichtlinienobjekte verwalten
Verwalten eines zentralen Gruppenrichtlinien-Speichers
Verwalten von Starter-GPOs
Verwalten von GPO-Links
Konfigurieren von lokalen GPOs
Sicherheitsrichtlinien einrichten und verwalten
Sicherheitseinstellungen verwalten
Sicherheitsvorlagen verwalten
Überwachungsrichtlinien verwalten
Lokale Benutzer und Gruppen verwalten
Anwendungsausführung einschränken
App-Locker
Software-Restriction Policies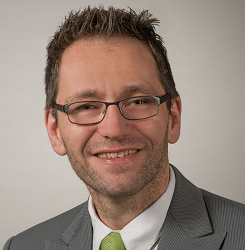 Holger Voges,
MCSA, MCITP, MCSE, MCT
Pro Tips for Defending Your Organization from Data Breaches
Data security analyst Bob Diachenko (@MayhemDayOne) will join us in this webinar to share his expert tips for reducing your risk of a data breach. To discover data leaks and vulnerabilities on the internet, Bob uses search engines like Shodan, BinaryEdge and Zoomeye, and simple dorks. No special software or active scanning, just 'bare hands' and some luck. If he can find your data, then anybody else in the world can, too.
Bob will provide some great insights based on recent data breaches in unsecured NoSQL databases caused by trusted staff and partners, including:
Which of your data assets are likely to be targeted by attackers
A checklist for minimizing the risk of a data breach
How to spot and remediate risks while adopting a cloud-first strategy
How to minimize the exposure of your sensitive data