Der Einsatz und Verwaltung von Gruppenrichtlinien
About this webinar
Recorded: October 2, 2017
Die Webinare fassen die wichtigsten Aufgaben der Verwaltung einer Active Directory-Infrastruktur zusammen. Es werden folgende Themen aus der Microsoft-Prüfung 70-410 behandelt:
Was sind Gruppenrichtlinien
Einführung in Gruppenrichtlinien
Überblick über die Funktionsweise von Gruppenrichtlinien
Gruppenrichtlinienobjekte verwalten
Verwalten eines zentralen Gruppenrichtlinien-Speichers
Verwalten von Starter-GPOs
Verwalten von GPO-Links
Konfigurieren von lokalen GPOs
Sicherheitsrichtlinien einrichten und verwalten
Sicherheitseinstellungen verwalten
Sicherheitsvorlagen verwalten
Überwachungsrichtlinien verwalten
Lokale Benutzer und Gruppen verwalten
Anwendungsausführung einschränken
App-Locker
Software-Restriction Policies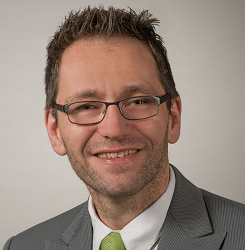 Holger Voges,
MCSA, MCITP, MCSE, MCT
Tips, Tools and Techniques for Overcoming Data Protection Challenges
Tighter data protection regulations have forced organizations to put data security at the top of their priority list. Join this panel of experts to discover why companies fail to ensure data security and how to avoid the same fate. They will discuss common data protection challenges: intellectual property theft, data loss, data breaches, system disruptions and compliance regulations.
Register now for a dynamic panel discussion:
Gain expert insight into tools and techniques for improving data security in your organization
Hear recommendations for how to justify investments in IT security
Get simple yet effective tips for enhancing data privacy and protection
Learn the key differences between compliance and security
Leave the event with a clear and realistic action plan for avoiding data breaches