Der Einsatz und Verwaltung von Gruppenrichtlinien
About this webinar
Recorded: October 2, 2017
Die Webinare fassen die wichtigsten Aufgaben der Verwaltung einer Active Directory-Infrastruktur zusammen. Es werden folgende Themen aus der Microsoft-Prüfung 70-410 behandelt:
Was sind Gruppenrichtlinien
Einführung in Gruppenrichtlinien
Überblick über die Funktionsweise von Gruppenrichtlinien
Gruppenrichtlinienobjekte verwalten
Verwalten eines zentralen Gruppenrichtlinien-Speichers
Verwalten von Starter-GPOs
Verwalten von GPO-Links
Konfigurieren von lokalen GPOs
Sicherheitsrichtlinien einrichten und verwalten
Sicherheitseinstellungen verwalten
Sicherheitsvorlagen verwalten
Überwachungsrichtlinien verwalten
Lokale Benutzer und Gruppen verwalten
Anwendungsausführung einschränken
App-Locker
Software-Restriction Policies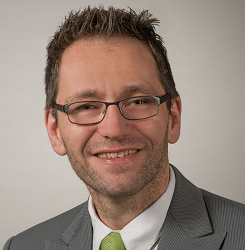 Holger Voges,
MCSA, MCITP, MCSE, MCT
Netwrix Auditor Product Demo
See what Netwrix Auditor has to offer, including how you can prevent data breaches by staying in control of your sensitive and regulated data. Join a Netwrix systems engineer as he demonstrates how to:
Identify and remediate your biggest security gaps using the IT Risk Assessment dashboard
Detect and investigate abnormal user behavior faster with alerts and Google-like search
Minimize response time to common incidents or anticipated threats with Automated Response
Pass compliance audits with far less effort using Data Discovery and Classification
And much more
Sign up for the live demo now!