How to Detect Anomalous User Behavior before a Breach Occurs
About this webinar
Recorded: April 25, 2017
Did you know that three-quarters of 2016's breaches were caused by insiders? An insider threat isn't just a marketing bogeyman: organizations suffer from both malicious insiders' activity and negligent users' errors.
Watch a recorded webinar and learn more about how you can safeguard your IT environment by tracking down aberrant user behavior!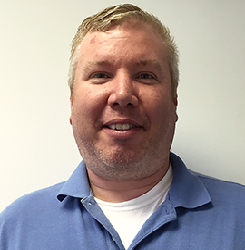 Brian Kittle,
Systems Engineer
Compliance in the Cloud: How to Secure Identities and Meet Regulatory Requirements
Cloud technology offers a host of benefits, including flexibility and accessibility. But it also brings new compliance challenges and security risks. Although cloud providers claim that their technology is mature enough to handle any security-related issues, ensuring data integrity in the cloud and proving it to compliance auditors are still top concerns for most organizations.
Join us to get deep insight on:
· How you can share responsibility for IT security with cloud providers
· How to protect the sensitive data you store in the cloud
· How to meet compliance requirements for data in the cloud