How to Detect Anomalous User Behavior before a Breach Occurs
About this webinar
Recorded: April 25, 2017
Did you know that three-quarters of 2016's breaches were caused by insiders? An insider threat isn't just a marketing bogeyman: organizations suffer from both malicious insiders' activity and negligent users' errors.
Watch a recorded webinar and learn more about how you can safeguard your IT environment by tracking down aberrant user behavior!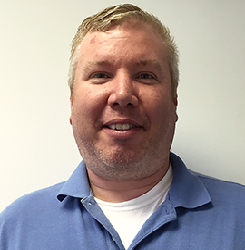 Brian Kittle,
Systems Engineer
Hiding in Plain Sight: How Attackers Move through the Network Undetected
Once attackers have breached the perimeter, they often lurk in the network for months, looking for valuable data to steal. To stay hidden, they try to make their actions blend in with normal traffic.
By the end of this session, you will know:
· What techniques attackers use to traverse the network without raising alarms
· What native Microsoft tools can help you spot covert attacks
· How you can identify the hiding attacks by using Netwrix Auditor functionality