How to Ensure Continuous Compliance? Episode I. HIPAA
About this webinar
Recorded: May 5, 2015
Healthcare organizations and their business associates have to ensure HIPAA Compliance to protect health information.
During the first webinar session you will learn about:
HIPAA Security Rule and its implementation;
Continuous compliance and Netwrix;
Case Study: HIPAA Compliance established with Netwrix.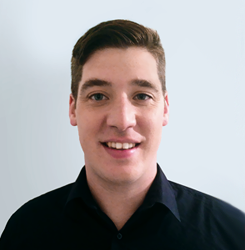 Danny Murphy,
Systems Engineer
How to Protect Identities and Secure Your Azure Environment
Azure AD allows you to layer features such as conditional access and multifactor authentication to help protect your users and data. Along with Azure Security Center, it helps monitor security across on-premises and cloud workloads. Unfortunately, incorporating Microsoft's native tools alone is rarely enough to maintain a strong security posture of your Azure infrastructure.
In this session, @microspecialist Adnan Hendricks will explain how Microsoft's built-in security controls can help you protect your organization — and why you need to augment them with enterprise-quality auditing.
Join this webinar and learn:
How to strengthen user credentials and reduce your attack surface area using native tools
Why relying on native tools alone leaves critical security gaps
How Netwrix Auditor enhances auditing to deliver complete and reliable end-user security
How to spot threat patterns in time to prevent security breaches and even automate threat response
Register now and get a chance to win a $100 Amazon card!