How to Ensure Continuous Compliance? Episode III. FISMA
About this webinar
Recorded: June 17, 2015
All kinds of federal organizations must be compliant with FISMA regulation.
Watch the recorded webinar session and learn more about:
NIST security controls and mechanisms for implementation;
Continuous compliance and Netwrix;
Case Study: FISMA Compliance established with Netwrix.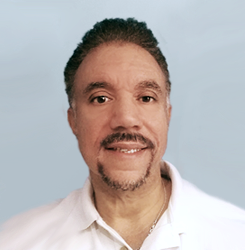 Roy Lopez,
Systems Engineer
¿Cómo proteger sus datos sensibles con un enfoque Data-Centric en seguridad IT?
A medida que las empresas generan más y más datos, es cada vez más difícil identificar y separar la información valiosa y convertirla en inteligencia útil para el negocio. Actualmente las organizaciones necesitan una forma de priorizar sus esfuerzos en la seguridad de TI y proteger lo que realmente importa.
Cómo identificar la ubicación de los archivos sensibles y mantenerlos seguros
Cómo identificar los datos sensibles estructurados y no estructurados, aplicando controles de seguridad
Cómo monitorizar la actividad de los usuarios y posibles comportamientos anómalos
Cómo cumplir de manera óptima con las normativas existentes