How to Maximize the Value of Your Splunk Investment
About this webinar
Recorded: March 31, 2016
As a SIEM solution, Splunk collects and correlates vast amounts of machine data from anywhere in the IT environment, which can be used for various IT needs. However, being an event-based solution that relies on a single source of data, Splunk provides its data in a raw format with no granular details that can be critical for security and compliance.
Watch the recorded webinar session and learn how to:
Add actionable details to Splunk´s output data;
Drive down Splunk costs and increase operational efficiency;
Integrate Netwrix Auditor with Splunk in 5 steps;
And more!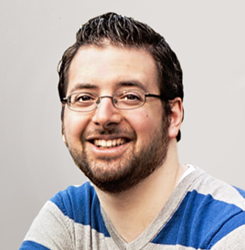 Adam Stetson,
Systems Engineer
Hiding in Plain Sight: How Attackers Move through the Network Undetected
Once attackers have breached the perimeter, they often lurk in the network for months, looking for valuable data to steal. To stay hidden, they try to make their actions blend in with normal traffic.
By the end of this session, you will know:
· What techniques attackers use to traverse the network without raising alarms
· What native Microsoft tools can help you spot covert attacks
· How you can identify the hiding attacks by using Netwrix Auditor functionality