How to Maximize the Value of Your Splunk Investment
About this webinar
Recorded: March 31, 2016
As a SIEM solution, Splunk collects and correlates vast amounts of machine data from anywhere in the IT environment, which can be used for various IT needs. However, being an event-based solution that relies on a single source of data, Splunk provides its data in a raw format with no granular details that can be critical for security and compliance.
Watch the recorded webinar session and learn how to:
Add actionable details to Splunk´s output data;
Drive down Splunk costs and increase operational efficiency;
Integrate Netwrix Auditor with Splunk in 5 steps;
And more!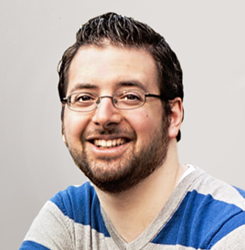 Adam Stetson,
Systems Engineer
Mitigating IT risks with Data Classification and Access Control
Your company may maintain terabytes of data. Your reputation and financial future remain at stake if someone steals personally identifiable information (PII) from a single unaccounted-for file. Your organization may need to pass compliance audits; what controls do you have in place to identify, classify, and secure your data?
Join industry analyst Tim Warner and Netwrix system engineer Jeff Melnick to learn how to start a corporate data classification and protection scheme right now. Ask Jeff and Tim questions and leave the webinar armed with practical advice and next step actions.