How to Maximize the Value of Your Splunk Investment
About this webinar
Recorded: March 31, 2016
As a SIEM solution, Splunk collects and correlates vast amounts of machine data from anywhere in the IT environment, which can be used for various IT needs. However, being an event-based solution that relies on a single source of data, Splunk provides its data in a raw format with no granular details that can be critical for security and compliance.
Watch the recorded webinar session and learn how to:
Add actionable details to Splunk´s output data;
Drive down Splunk costs and increase operational efficiency;
Integrate Netwrix Auditor with Splunk in 5 steps;
And more!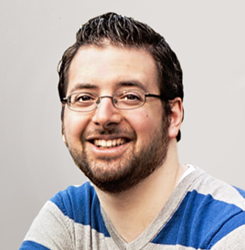 Adam Stetson,
Systems Engineer
A Hacker Explains: How Attackers Exploit Office 365 Vulnerabilities
Office 365 has become the platform of choice for document collaboration and sharing. If you're using Office 365 or planning to migrate there, understanding the types of security attacks you can expect is imperative. Microsoft provides tools for testing your end users by simulating some of the most common attacks, so you can educate them as part of your broader defense strategy.
In this webinar, you'll discover:
Some of the most common Office 365 security attacks
How to use the Attack Simulator to test your end users
How to spot attacks in early stages so you can take steps to prevent a breach
Register now and get a chance to win a $100 Amazon card!
---