How to Survive a #Datapocalypse and Get Away With it
About this webinar
Recorded: September 1, 2017
With all the attacks, data leaks and breaches, an efficient IT security strategy is now vital for organizations, large and small. All IT systems, from the personal laptop to the enterprise-class data center, are at risk from ransomware, unauthorized access and other threats.
Watch the recording as Russell Smith and Jeff Melnick explain some of the precautionary measures you need to take to prevent infections and block threats, as well as provide helpful tips on how to reduce the negative impact if an attack gets through your defenses.
In this webinar you will learn:
Inherent risks and dangers
How to be proactive about protection
How to mitigate the effects of attacks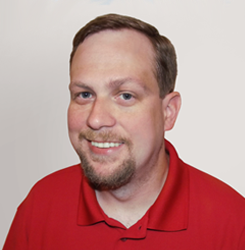 Jeff Melnick,
Solutions engineer

Russell Smith,
IT consultant and author
Netwrix Data Classification Demonstration
We are excited to showcase the functionality of our newest product — Netwrix Data Classification! This software reveals the true value of information you store and cures both your information security and governance headaches.
Join us for a live demo and learn how to:
Accurately identify sensitive information and reduce its exposure
Slash expenses on data storage by cleaning up obsolete or trivial information
Respond to legal requests without putting your business on hold
Streamline data management tasks by retaining, archiving or migrating only specific types of data