How to Survive a #Datapocalypse and Get Away With it
About this webinar
Recorded: September 1, 2017
With all the attacks, data leaks and breaches, an efficient IT security strategy is now vital for organizations, large and small. All IT systems, from the personal laptop to the enterprise-class data center, are at risk from ransomware, unauthorized access and other threats.
Watch the recording as Russell Smith and Jeff Melnick explain some of the precautionary measures you need to take to prevent infections and block threats, as well as provide helpful tips on how to reduce the negative impact if an attack gets through your defenses.
In this webinar you will learn:
Inherent risks and dangers
How to be proactive about protection
How to mitigate the effects of attacks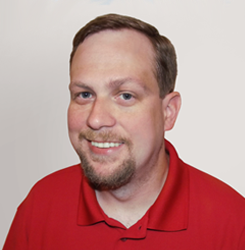 Jeff Melnick,
Solutions engineer

Russell Smith,
IT consultant and author
Deep Dive: How to Reduce the Exposure of Your Critical Data
To reduce the overexposure of regulated and mission-critical data, it's not enough to understand where it resides; you also need to uncover any issues that put the data at risk and quickly remediate them. With solutions from Netwrix, you can reduce the exposure of your sensitive data by moving it to a safe location, deleting confidential pieces of content from it and more.
Join us and discover how Netwrix solutions enable you to:
Understand which data needs protection and how exposed it is
Automatically migrate overexposed data to quarantine before a breach occurs
Automatically redact sensitive content from documents
Identify and revoke excessive permissions
Increase the accuracy of your data loss prevention (DLP) tool