How to Survive a #Datapocalypse and Get Away With it
About this webinar
Recorded: September 1, 2017
With all the attacks, data leaks and breaches, an efficient IT security strategy is now vital for organizations, large and small. All IT systems, from the personal laptop to the enterprise-class data center, are at risk from ransomware, unauthorized access and other threats.
Watch the recording as Russell Smith and Jeff Melnick explain some of the precautionary measures you need to take to prevent infections and block threats, as well as provide helpful tips on how to reduce the negative impact if an attack gets through your defenses.
In this webinar you will learn:
Inherent risks and dangers
How to be proactive about protection
How to mitigate the effects of attacks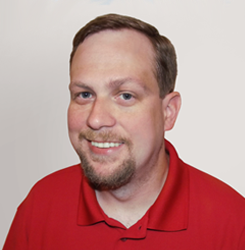 Jeff Melnick,
Solutions engineer
Tips, Tools and Techniques for Overcoming Data Protection Challenges
Tighter data protection regulations have forced organizations to put data security at the top of their priority list. Join this panel of experts to discover why companies fail to ensure data security and how to avoid the same fate. They will discuss common data protection challenges: intellectual property theft, data loss, data breaches, system disruptions and compliance regulations.
Register now for a dynamic panel discussion:
Gain expert insight into tools and techniques for improving data security in your organization
Hear recommendations for how to justify investments in IT security
Get simple yet effective tips for enhancing data privacy and protection
Learn the key differences between compliance and security
Leave the event with a clear and realistic action plan for avoiding data breaches