How to Survive a #Datapocalypse and Get Away With it
About this webinar
Recorded: September 1, 2017
With all the attacks, data leaks and breaches, an efficient IT security strategy is now vital for organizations, large and small. All IT systems, from the personal laptop to the enterprise-class data center, are at risk from ransomware, unauthorized access and other threats.
Watch the recording as Russell Smith and Jeff Melnick explain some of the precautionary measures you need to take to prevent infections and block threats, as well as provide helpful tips on how to reduce the negative impact if an attack gets through your defenses.
In this webinar you will learn:
Inherent risks and dangers
How to be proactive about protection
How to mitigate the effects of attacks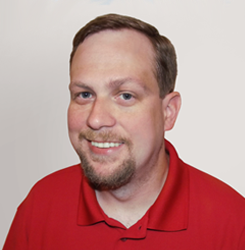 Jeff Melnick,
Solutions engineer
Active Directory 101: Install and Configure AD Domain Services
This webinar covers the first section of Exam 70-742, which focuses on effective installation and administration of Active Directory. In addition to providing step-by-step training from an AD expert, the session also explores the potential pitfalls of AD configuration and ways to ensure your configuration enhances the security of your IT environment.
Register for this session to learn:
How to install and configure domain controllers (DCs)
Best practices for creating AD users and computers
How to effectively approach AD group and organizational unit (OU) management
How Netwrix Auditor's reporting functionality can help you identify security gaps in your AD configuration and maintain good IT hygiene