ISMS: Was kann der Datenschutz aus der ISO 27001 lernen?
About this webinar
Recorded: September 13, 2018
In diesem Webinar erhalten Sie einen gewohnt praxisfreundlichen Überblick der wichtigsten Schnittmengen aus der Datenschutz-Grundverordnung (DSGVO) und dem Informationssicherheits-Management der ISO 27001.
Wir stellen uns der Frage, was der Datenschutz aus der ISO 27001 lernen kann und wie man sich - auch ohne umfassende Vorerfahrung - Arbeit erspart:
Was haben ISO 27001 und die DSGVO gemeinsam?
Wie mache ich mir diese Synergien genau zu Nutze?
Was bedeutet dies für meine Arbeit und Projekte?
Wieviel ISO-Risikomanagement steckt in der DSGVO?
Welche Sicherheitsmaßnahmen gelten übergreifend?
Was kann sich das Management aus der ISO 27001 abgucken?
Wie oft sollten sich ISB und DSB zusammen setzen?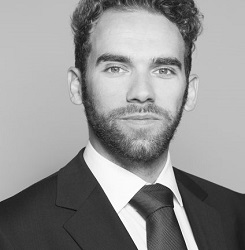 Frank Trautwein,
IT-Jurist und Lead Auditor ISO 27001
Pro Tips for Defending Your Organization from Data Breaches
Data security analyst Bob Diachenko (@MayhemDayOne) will join us in this webinar to share his expert tips for reducing your risk of a data breach. To discover data leaks and vulnerabilities on the internet, Bob uses search engines like Shodan, BinaryEdge and Zoomeye, and simple dorks. No special software or active scanning, just 'bare hands' and some luck. If he can find your data, then anybody else in the world can, too.
Bob will provide some great insights based on recent data breaches in unsecured NoSQL databases caused by trusted staff and partners, including:
Which of your data assets are likely to be targeted by attackers
A checklist for minimizing the risk of a data breach
How to spot and remediate risks while adopting a cloud-first strategy
How to minimize the exposure of your sensitive data