Informationssicherheit für den Mittelstand: VdS 10000 oder ISO 27001
About this webinar
Recorded: November 7, 2018
In diesem Webinar erörtern wir die Begriffe Informationssicherheit, ISMS und IT Sicherheitskonzept und zeigen Ihnen ein mittelstandsgerechter Weg die Informationssicherheit in Ihrem Unternehmen nachhaltig sicherzustellen. Dieser kann auch als Nachweis für die TOMs (Technisch und organisatorischen Maßnahmen) im Rahmen der EU-DSGVO dienen.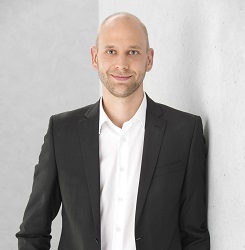 Stefan Ohlmeyer,
IT Architekt
Deep Dive: Records Management – A New Solution to an Old Problem
Moving to digital creates the illusion that you'll automatically leave behind all the records management problems you had with paper files, from the frequent errors by users to the endless requests from auditors. Unfortunately, that is not the case — over 60% of organizations are still stuck with mostly manual approaches to retention and disposition of records.
Join our 30-minute deep dive into electronic records management:
Learn why manual records tagging is a ticket straight to lower productivity, constant frustration and higher risks
Explore ways to automate the movement of records through their lifecycle and finally get home on time
Discover how to improve the performance of your records management system and increase its ROI