Schritt für Schritt zur ISO 27001 – der Ratgeber für DSGVO und IT SiG
About this webinar
Recorded: August 29, 2017
Durch eine deutlich gesteigerte europäische Regulierung im Bereich Datenschutz und IT-Sicherheit sind Standards wie die ISO/IEC 27001 & 27002 zu einem beliebten Gesprächsthema unter Fachleuten geworden.
Man hört immer wieder, dass sich mit Synergien aus dem Informationssicherheits-Management z.B. auch gesetzliche Anforderungen der Datenschutz-Grundverordnung bewältigen lassen.
In unserem neuen Webinar präsentieren wir daher einen praxisnahen Überblick der wichtigsten ISO/IEC 27001 Anforderungen und geben Ratschläge, wie man effektiv ein ISMS vorbereitet und dabei die Anforderungen der ISO /IEC 27001 erfüllt.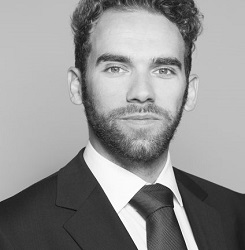 Frank Trautwein,
IT-Jurist und Lead Auditor ISO 27001
Pro Tips for Defending Your Organization from Data Breaches
Data security analyst Bob Diachenko (@MayhemDayOne) will join us in this webinar to share his expert tips for reducing your risk of a data breach. To discover data leaks and vulnerabilities on the internet, Bob uses search engines like Shodan, BinaryEdge and Zoomeye, and simple dorks. No special software or active scanning, just 'bare hands' and some luck. If he can find your data, then anybody else in the world can, too.
Bob will provide some great insights based on recent data breaches in unsecured NoSQL databases caused by trusted staff and partners, including:
Which of your data assets are likely to be targeted by attackers
A checklist for minimizing the risk of a data breach
How to spot and remediate risks while adopting a cloud-first strategy
How to minimize the exposure of your sensitive data