Netwrix Auditor bridges the visibility gap by delivering security intelligence about critical changes, data access and configurations in hybrid IT environments. The platform identifies users with the most anomalous activity, alerts on behavior patterns that indicate a possible threat, and makes it easy to investigate any suspicious action or security policy violation so you can quickly determine the best response.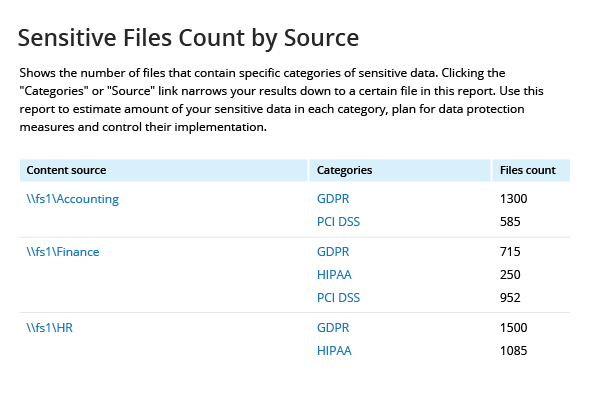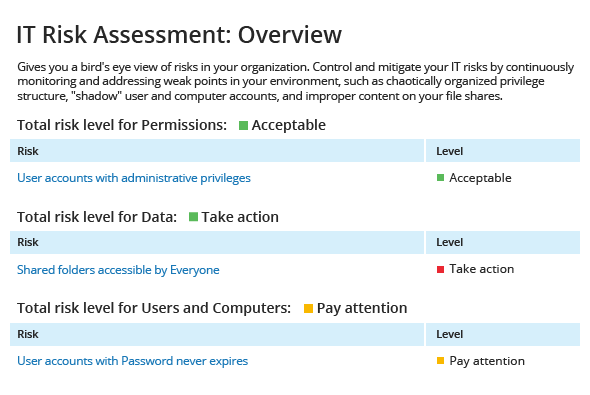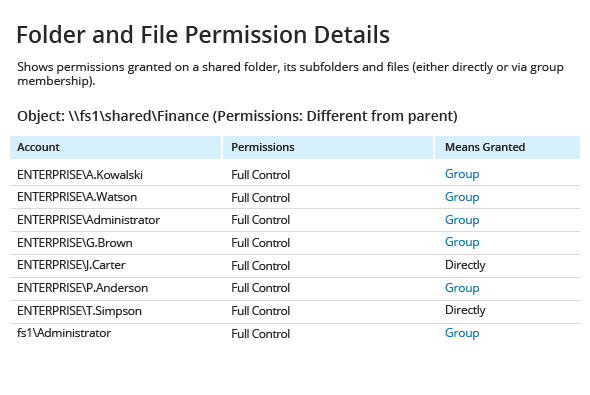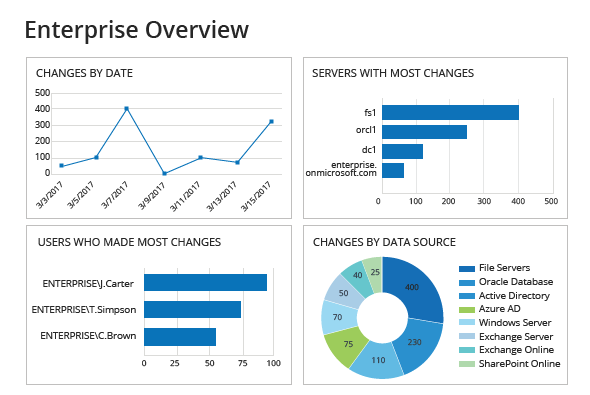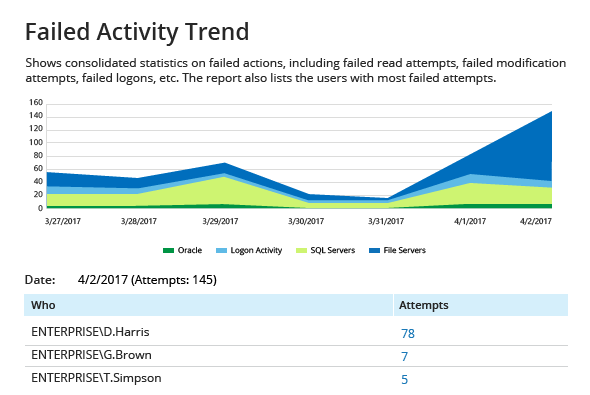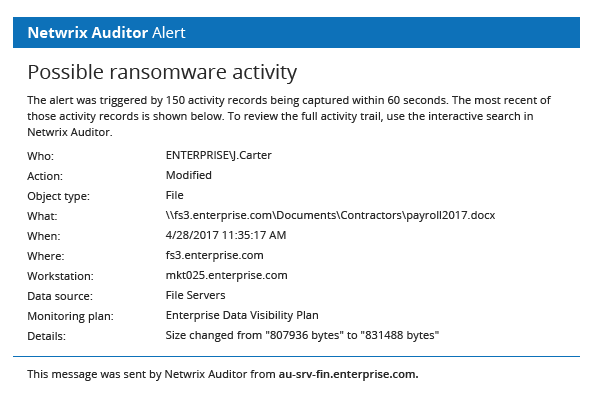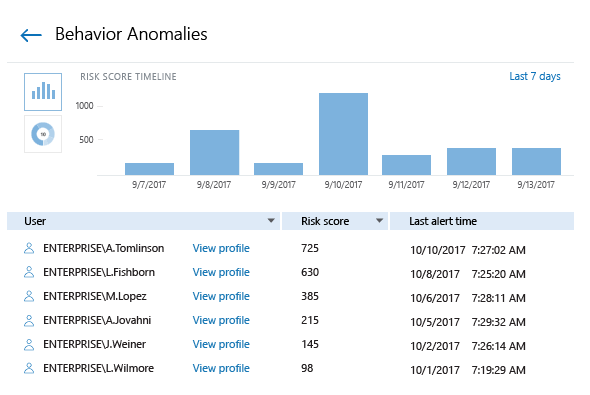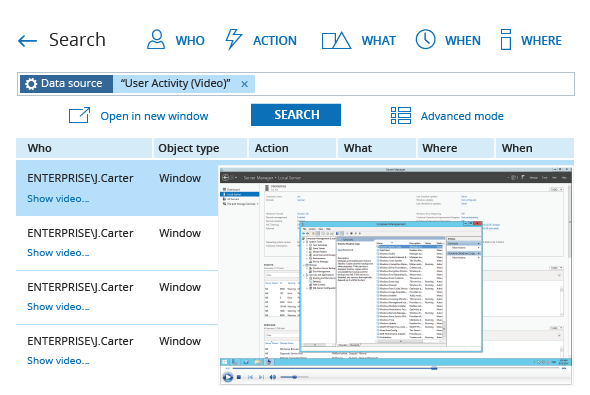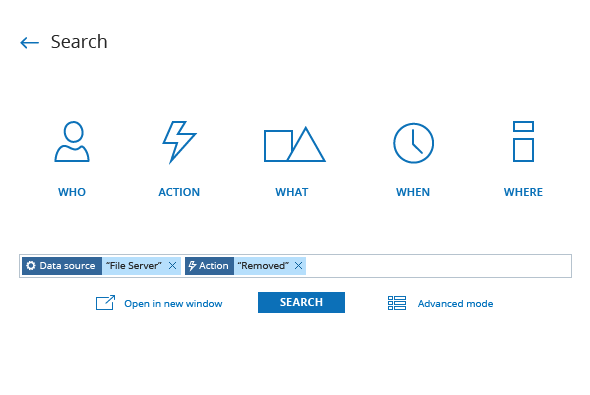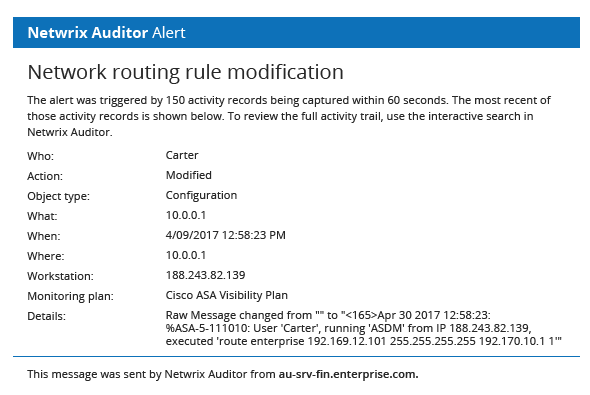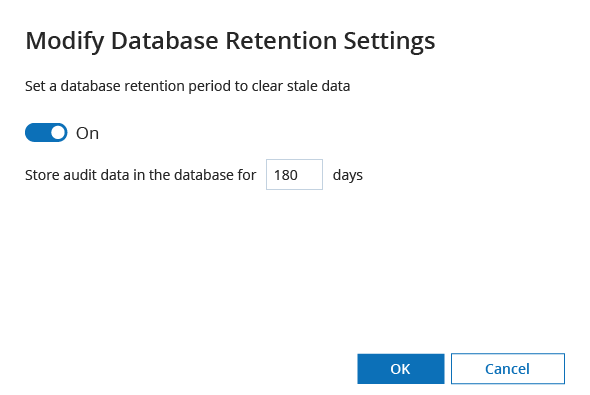 "Netwrix Auditor helped us to get more secure environment. Now we are able to see what is changing and how, across all the IT systems that we so heavily rely on. Netwrix Auditor has removed the blind zones, and now I feel more confident about the security
of my IT network."
Hercu Rabsatt, Director of Infrastructure & Service Management,
Mansfield Oil
Netwrix Auditor provides the evidence required to prove that your organization's IT security program adheres to PCI DSS, HIPAA, GDPR, SOX, GLBA, FISMA, NIST, FERPA, CJIS, NERC CIP, ISO/IEC 27001 and other standards. It also ensures easy access to your complete audit trail for more than 10 years.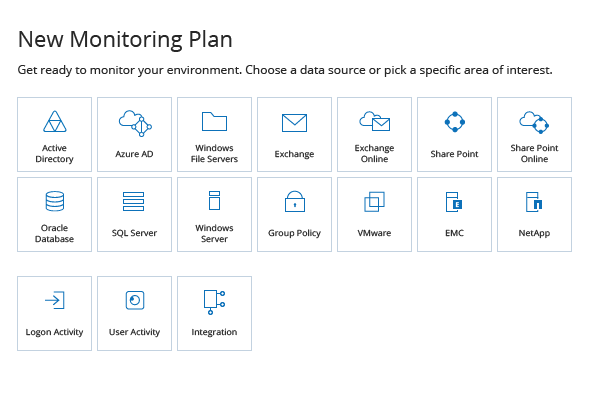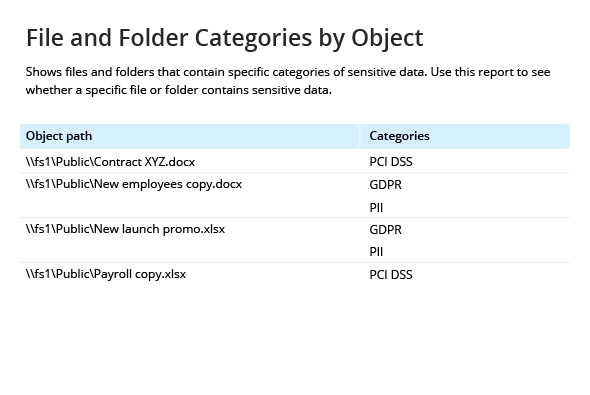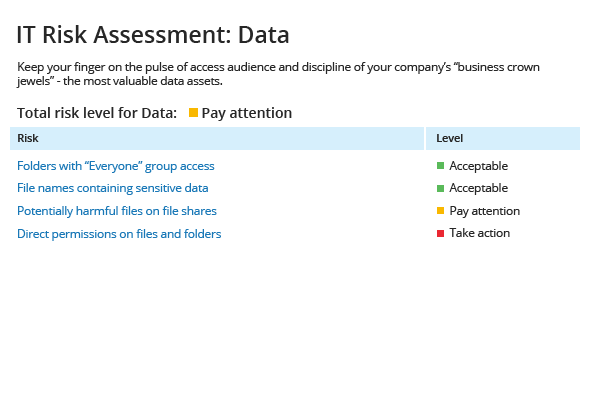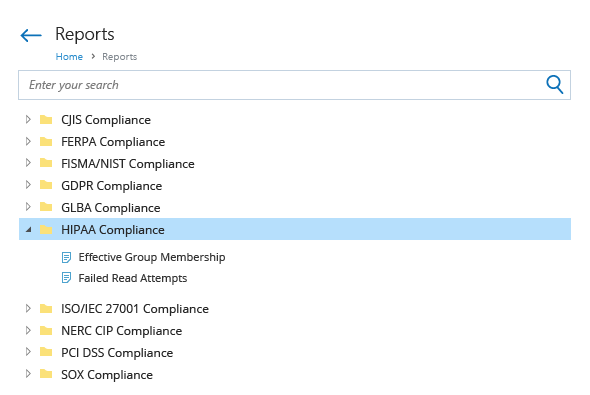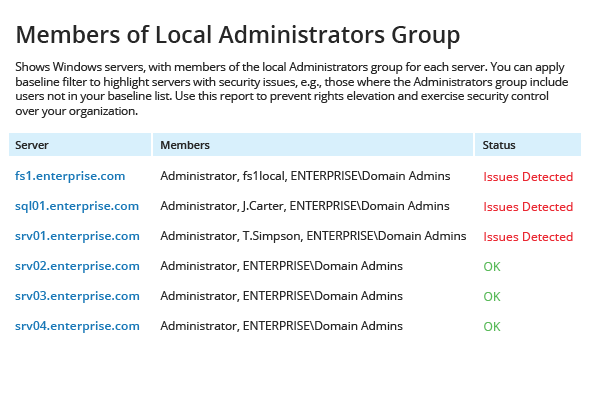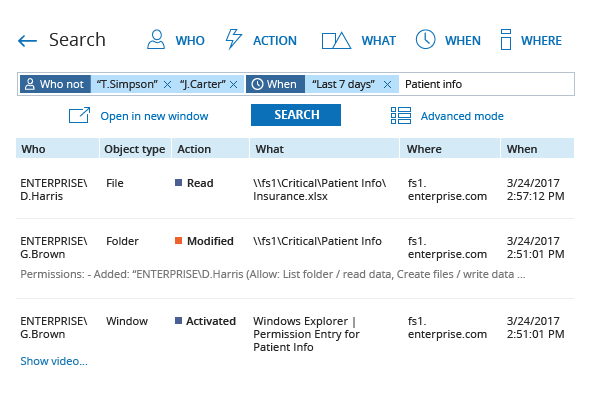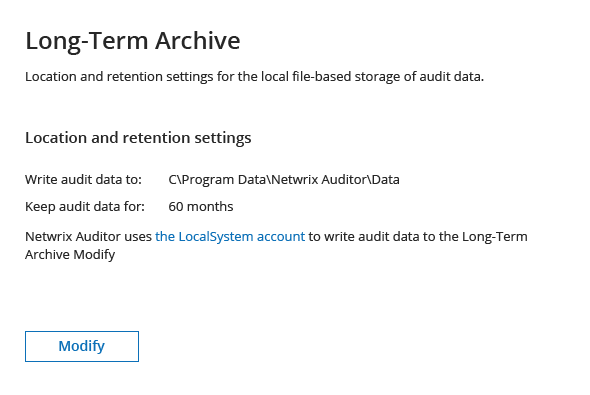 "Controlling access to sensitive data is one of our priorities, since it is required by numerous industry standards, with which we must comply. Netwrix Auditor helps us ensure that there is no room for unauthorized actions that could potentially compromise sensitive data and damage
our customers."
Mark Patten, Director of Corporate Engineering,
FXCM Inc.
With Netwrix Auditor, there's no need to crawl through weeks of log data to answer questions about who changed what or when and where a change was made. Nor do you need to painstakingly write, maintain and run PowerShell scripts to identify inactive users, report on effective user permissions or perform software inventory tasks. The platform delivers actionable audit data to anyone in your organization who needs it.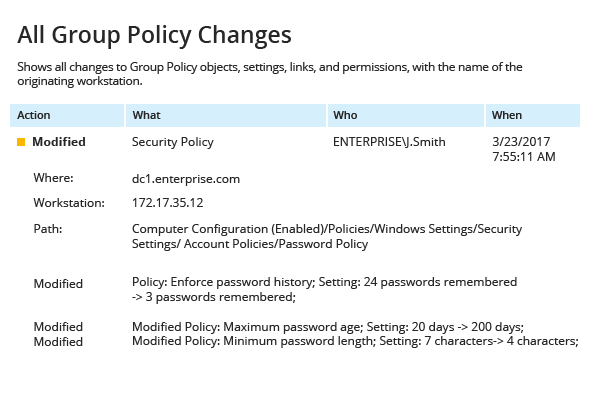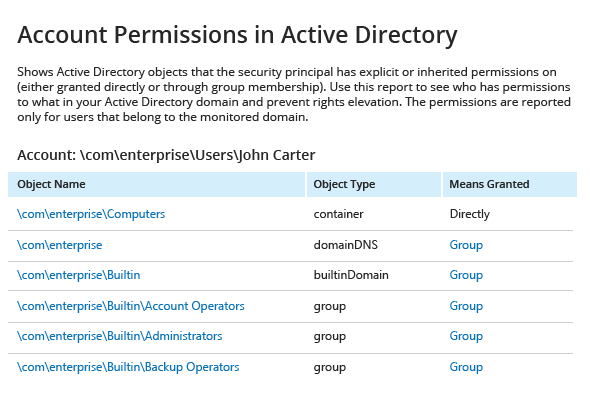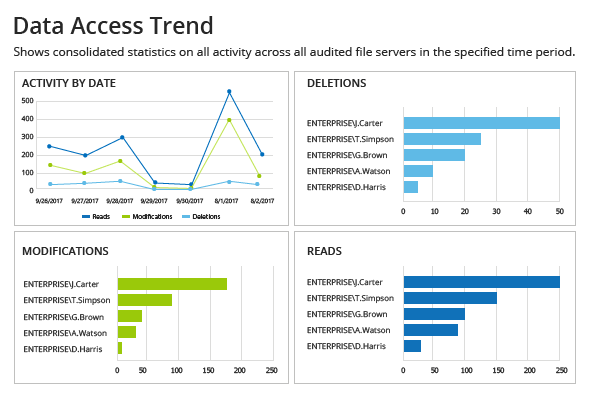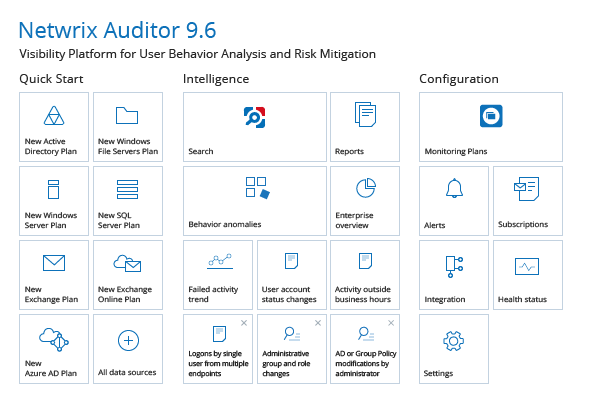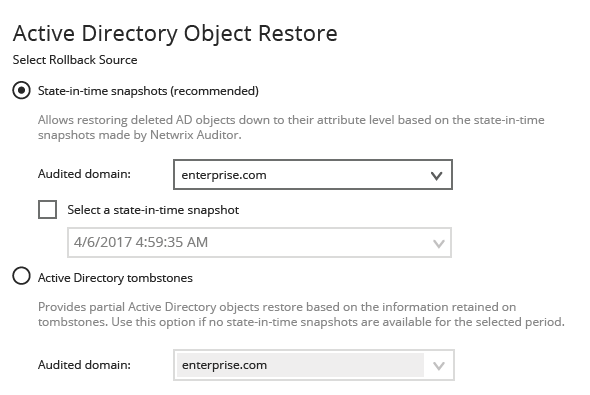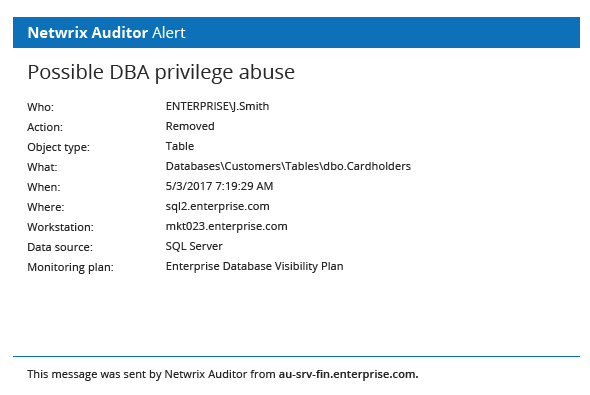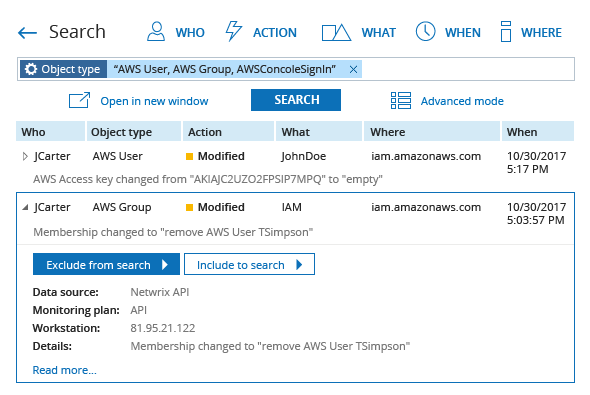 "Netwrix Auditor has helped me swing the bar from reactive to proactive. There have been times I have been notified of account issues by Netwrix Auditor before the user even knew there was an issue. By the time they dialed the phone, I had fixed it! It has also been helpful in the change management arena, making sure no accidental changes remain in effect. Great product.
Thanks, Netwrix!"
Justin McNett, IT Manager,
John Day Company