Live Demo: Netwrix Auditor – Data Discovery & Classification Edition
About this webinar
Recorded: May 7, 2018
Meet the brand-new Netwrix Auditor – Data Discovery and Classification Edition, which provides complete visibility into where sensitive files are, what content is inside them, who can access the files and who actually uses them.
Watch the demo and learn how you can:
Identify and classify the sensitive data you store
Spot any sensitive data that surfaces outside of a secure location
Prove the effectiveness of your data security controls to auditors
And more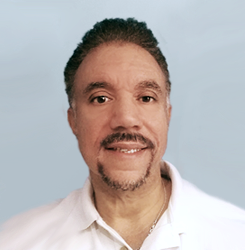 Roy Lopez,
Systems Engineer
How Attackers Exploit Office 365 Vulnerabilities
Office 365 has become the platform of choice for document collaboration and sharing. If you're using Office 365 or planning to migrate there, understanding the types of security attacks you can expect is imperative. Microsoft provides tools for testing your end users by simulating some of the most common attacks, so you can educate them as part of your broader defense strategy.
In this webinar, you'll discover:
Unconventional Office 365 attack techniques
How to test your end users
How to spot attacks in early stages so you can take steps to prevent a breach
How you can keep your executives mailboxes safe