Active Directory Auditing Headaches and How to Solve Them
About this webinar
Recorded: February 20, 2014
Keeping tabs on changes to Active Directory can be a challenge even for the most experienced IT administrator. From auditing privileged user activity and tracking privileged group access, to monitoring changes to the structure of your AD forest, staying on top of these developments can consume a lot of IT resources.
In this 45-minute webinar, Microsoft MVP and Petri IT Knowledgebase Contributing Editor John O'Neill Sr., help you identify some primary AD auditing headaches, and present some tips and advice on how to manage them. Industry expert — Nick Cavalancia joins John to discuss what tools are available to help address these headaches and reveal how Netwrix Auditor can help manage AD changes.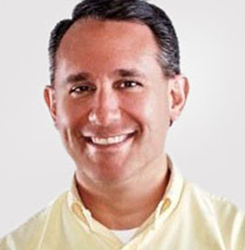 Nick Cavalancia,
Industry Expert

John O'Neill Sr.,
Industry Expert
Hiding in Plain Sight: How Attackers Move through the Network Undetected
Once attackers have breached the perimeter, they often lurk in the network for months, looking for valuable data to steal. To stay hidden, they try to make their actions blend in with normal traffic.
By the end of this session, you will know:
· What techniques attackers use to traverse the network without raising alarms
· What native Microsoft tools can help you spot covert attacks
· How you can identify the hiding attacks by using Netwrix Auditor functionality