Active Directory Auditing Headaches and How to Solve Them
About this webinar
Recorded: February 20, 2014
Keeping tabs on changes to Active Directory can be a challenge even for the most experienced IT administrator. From auditing privileged user activity and tracking privileged group access, to monitoring changes to the structure of your AD forest, staying on top of these developments can consume a lot of IT resources.
In this 45-minute webinar, Microsoft MVP and Petri IT Knowledgebase Contributing Editor John O'Neill Sr., help you identify some primary AD auditing headaches, and present some tips and advice on how to manage them. Industry expert — Nick Cavalancia joins John to discuss what tools are available to help address these headaches and reveal how Netwrix Auditor can help manage AD changes.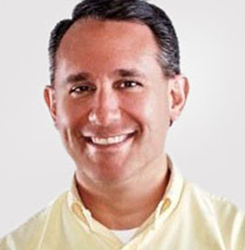 Nick Cavalancia,
Industry Expert

John O'Neill Sr.,
Industry Expert
Mitigating IT risks with Data Classification and Access Control
Your company may maintain terabytes of data. Your reputation and financial future remain at stake if someone steals personally identifiable information (PII) from a single unaccounted-for file. Your organization may need to pass compliance audits; what controls do you have in place to identify, classify, and secure your data?
Join industry analyst Tim Warner and Netwrix system engineer Jeff Melnick to learn how to start a corporate data classification and protection scheme right now. Ask Jeff and Tim questions and leave the webinar armed with practical advice and next step actions.