Active Directory Auditing Headaches and How to Solve Them
About this webinar
Recorded: February 20, 2014
Keeping tabs on changes to Active Directory can be a challenge even for the most experienced IT administrator. From auditing privileged user activity and tracking privileged group access, to monitoring changes to the structure of your AD forest, staying on top of these developments can consume a lot of IT resources.
In this 45-minute webinar, Microsoft MVP and Petri IT Knowledgebase Contributing Editor John O'Neill Sr., help you identify some primary AD auditing headaches, and present some tips and advice on how to manage them. Industry expert — Nick Cavalancia joins John to discuss what tools are available to help address these headaches and reveal how Netwrix Auditor can help manage AD changes.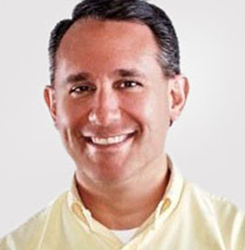 Nick Cavalancia,
Industry Expert

John O'Neill Sr.,
Industry Expert
A Hacker Explains: How Attackers Exploit Office 365 Vulnerabilities
Office 365 has become the platform of choice for document collaboration and sharing. If you're using Office 365 or planning to migrate there, understanding the types of security attacks you can expect is imperative. Microsoft provides tools for testing your end users by simulating some of the most common attacks, so you can educate them as part of your broader defense strategy.
In this webinar, you'll discover:
Some of the most common Office 365 security attacks
How to use the Attack Simulator to test your end users
How to spot attacks in early stages so you can take steps to prevent a breach
Register now and get a chance to win a $100 Amazon card!
---