Active Directory Auditing Headaches and How to Solve Them
About this webinar
Recorded: February 20, 2014
Keeping tabs on changes to Active Directory can be a challenge even for the most experienced IT administrator. From auditing privileged user activity and tracking privileged group access, to monitoring changes to the structure of your AD forest, staying on top of these developments can consume a lot of IT resources.
In this 45-minute webinar, Microsoft MVP and Petri IT Knowledgebase Contributing Editor John O'Neill Sr., help you identify some primary AD auditing headaches, and present some tips and advice on how to manage them. Industry expert — Nick Cavalancia joins John to discuss what tools are available to help address these headaches and reveal how Netwrix Auditor can help manage AD changes.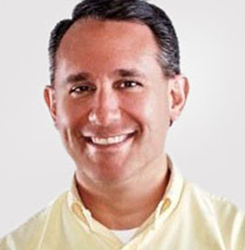 Nick Cavalancia,
Industry Expert

John O'Neill Sr.,
Industry Expert
Deep Dive: Insider Threat Detection
Do organizations battle insider threats? They try to. Are they successful at mitigating the risk? Not so much. It's a real challenge to spot malicious insiders before they cause damage, and even well-meaning users sometimes forget or ignore established information sharing and data protection protocols, especially those that seem arbitrary or inconvenient.
Join us in our new 25-minute deep dive demo to learn how to:
Determine whether your organization should be concerned about insider threats
Get concrete evidence of privilege abuse incidents
Be notified about high-risk insider threat patterns
Identify security weak spots so you can remediate them before they are exploited