Netwrix Auditor for Active Directory
About this webinar
Recorded: May 16, 2019
Answers to many crucial questions are buried deep in your Active Directory change logs. Who deleted an account? Who added an account to a Domain Admins group? Who reset a user's password? You need detailed answers to these questions ASAP. Most legacy audit tools can't help you get them. Netwrix Auditor can.
Watch this webinar and discover how to:
• Identify security gaps in your AD configuration and maintain good IT hygiene
• Detect and investigate improper changes to your Active Directory
• Monitor Group Policy configurations and changes to settings and permissions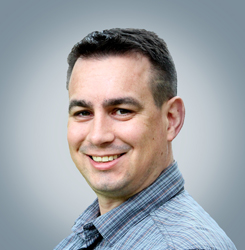 Dave Matthews,
Systems Engineer
¿Cómo proteger sus datos sensibles con un enfoque Data-Centric en seguridad IT?
A medida que las empresas generan más y más datos, es cada vez más difícil identificar y separar la información valiosa y convertirla en inteligencia útil para el negocio. Actualmente las organizaciones necesitan una forma de priorizar sus esfuerzos en la seguridad de TI y proteger lo que realmente importa.
Cómo identificar la ubicación de los archivos sensibles y mantenerlos seguros
Cómo identificar los datos sensibles estructurados y no estructurados, aplicando controles de seguridad
Cómo monitorizar la actividad de los usuarios y posibles comportamientos anómalos
Cómo cumplir de manera óptima con las normativas existentes