What's New in Netwrix Auditor 9.5
About this webinar
Recorded: November 13, 2017
Meet Netwrix Auditor 9.5! The latest version of this visibility platform for user behavior analysis and risk mitigation provides even more features that empower you to identify, assess and reduce risks to your IT infrastructure and data.
Join our webinar, "What's New in Netwrix Auditor 9.5," and get first-hand experience with the newest functionality:
Risk Assessment — Spot and prioritize risks to close security holes.
Behavior Anomaly Discovery — Improve detection of malicious insiders and compromised accounts.
Permission Analysis — Mitigate the risk of privilege abuse, data breaches and more.
Discover how the security intelligence delivered by Netwrix Auditor 9.5 helps reduce risks, and get answers to your questions during a live Q&A with Netwrix product experts.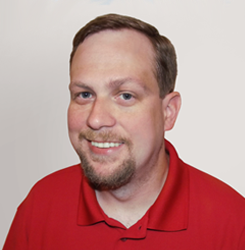 Jeff Melnick,
Systems Engineer
Hiding in Plain Sight: How Attackers Move through the Network Undetected
Once attackers have breached the perimeter, they often lurk in the network for months, looking for valuable data to steal. To stay hidden, they try to make their actions blend in with normal traffic.
By the end of this session, you will know:
· What techniques attackers use to traverse the network without raising alarms
· What native Microsoft tools can help you spot covert attacks
· How you can identify the hiding attacks by using Netwrix Auditor functionality