What's New in Netwrix Auditor 9.5
About this webinar
Recorded: November 13, 2017
Meet Netwrix Auditor 9.5! The latest version of this visibility platform for user behavior analysis and risk mitigation provides even more features that empower you to identify, assess and reduce risks to your IT infrastructure and data.
Join our webinar, "What's New in Netwrix Auditor 9.5," and get first-hand experience with the newest functionality:
Risk Assessment — Spot and prioritize risks to close security holes.
Behavior Anomaly Discovery — Improve detection of malicious insiders and compromised accounts.
Permission Analysis — Mitigate the risk of privilege abuse, data breaches and more.
Discover how the security intelligence delivered by Netwrix Auditor 9.5 helps reduce risks, and get answers to your questions during a live Q&A with Netwrix product experts.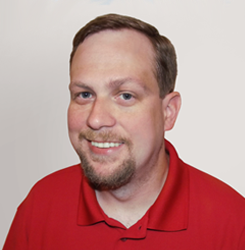 Jeff Melnick,
Solutions engineer
Netwrix Data Classification Demonstration
We are excited to showcase the functionality of our newest product — Netwrix Data Classification! This software reveals the true value of information you store and cures both your information security and governance headaches.
Join us for a live demo and learn how to:
Accurately identify sensitive information and reduce its exposure
Slash expenses on data storage by cleaning up obsolete or trivial information
Respond to legal requests without putting your business on hold
Streamline data management tasks by retaining, archiving or migrating only specific types of data