What's New in Netwrix Auditor 9.5
About this webinar
Recorded: November 13, 2017
Meet Netwrix Auditor 9.5! The latest version of this visibility platform for user behavior analysis and risk mitigation provides even more features that empower you to identify, assess and reduce risks to your IT infrastructure and data.
Join our webinar, "What's New in Netwrix Auditor 9.5," and get first-hand experience with the newest functionality:
Risk Assessment — Spot and prioritize risks to close security holes.
Behavior Anomaly Discovery — Improve detection of malicious insiders and compromised accounts.
Permission Analysis — Mitigate the risk of privilege abuse, data breaches and more.
Discover how the security intelligence delivered by Netwrix Auditor 9.5 helps reduce risks, and get answers to your questions during a live Q&A with Netwrix product experts.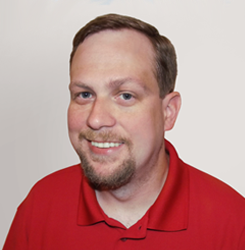 Jeff Melnick,
Systems engineer
Deep Dive: Insider Threat Detection
Do organizations battle insider threats? They try to. Are they successful at mitigating the risk? Not so much. It's a real challenge to spot malicious insiders before they cause damage, and even well-meaning users sometimes forget or ignore established information sharing and data protection protocols, especially those that seem arbitrary or inconvenient.
Join us in our new 25-minute deep dive demo to learn how to:
Determine whether your organization should be concerned about insider threats
Get concrete evidence of privilege abuse incidents
Be notified about high-risk insider threat patterns
Identify security weak spots so you can remediate them before they are exploited