Netwrix Auditor 9.0: Architecture and Deployment Deep Dive
About this webinar
Recorded: October 20, 2017
In this webinar, we'll walk you through the architecture and technology behind Netwrix Auditor 9.0 so you can deploy Netwrix Auditor 9.0 in the most efficient and effective way. You'll learn about:
Deployment best practices
Common issues and solutions
Reports and searches
Open Q&A
If you want to learn how to get the most out of Netwrix Auditor in your environment, this webinar is for you!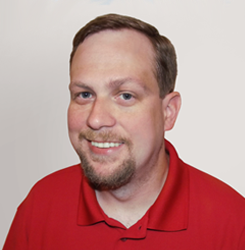 Jeff Melnick,
Systems Engineer
Live Demo: Netwrix Auditor – Data Discovery & Classification Edition
Meet the brand-new Netwrix Auditor – Data Discovery and Classification Edition, which provides complete visibility into where sensitive files are, what content is inside them, who can access the files and who actually uses them.
Join us and see how you can:
Identify and classify the sensitive data you store
Spot any sensitive data that surfaces outside of a secure location
Prove the effectiveness of your data security controls to auditors
And more