Product Overview: Netwrix Auditor 9.0
About this webinar
Recorded: October 20, 2017
Watch this recorded technical webinar where we will guide you through the key functionality of Netwrix Auditor 9.0. You'll learn how to use Netwrix Auditor more effectively to audit critical systems such as Active Directory, Windows file servers, Microsoft SQL Server and many more.
You will know how to:
Quickly investigate security incidents with the Interactive Search feature
Keep abreast of user activity across multiple systems using predefined reports
Configure alerts to be notified about high-risk activity
Set up report subscriptions to automate report delivery
And much more!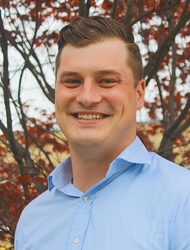 Mason Takacs,
Pre-Sales Engineer
Hiding in Plain Sight: How Attackers Move through the Network Undetected
Once attackers have breached the perimeter, they often lurk in the network for months, looking for valuable data to steal. To stay hidden, they try to make their actions blend in with normal traffic.
By the end of this session, you will know:
· What techniques attackers use to traverse the network without raising alarms
· What native Microsoft tools can help you spot covert attacks
· How you can identify the hiding attacks by using Netwrix Auditor functionality