Product Overview: Netwrix Auditor 9.0
About this webinar
Recorded: October 20, 2017
Watch this recorded technical webinar where we will guide you through the key functionality of Netwrix Auditor 9.0. You'll learn how to use Netwrix Auditor more effectively to audit critical systems such as Active Directory, Windows file servers, Microsoft SQL Server and many more.
You will know how to:
Quickly investigate security incidents with the Interactive Search feature
Keep abreast of user activity across multiple systems using predefined reports
Configure alerts to be notified about high-risk activity
Set up report subscriptions to automate report delivery
And much more!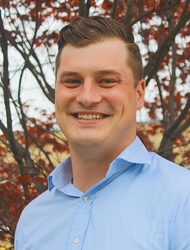 Mason Takacs,
Systems Engineer
Deep Dive: Insider Threat Detection
Do organizations battle insider threats? They try to. Are they successful at mitigating the risk? Not so much. It's a real challenge to spot malicious insiders before they cause damage, and even well-meaning users sometimes forget or ignore established information sharing and data protection protocols, especially those that seem arbitrary or inconvenient.
Join us in our new 25-minute deep dive demo to learn how to:
Determine whether your organization should be concerned about insider threats
Get concrete evidence of privilege abuse incidents
Be notified about high-risk insider threat patterns
Identify security weak spots so you can remediate them before they are exploited