Product Overview: Netwrix Auditor 9.0
About this webinar
Recorded: October 20, 2017
Watch this recorded technical webinar where we will guide you through the key functionality of Netwrix Auditor 9.0. You'll learn how to use Netwrix Auditor more effectively to audit critical systems such as Active Directory, Windows file servers, Microsoft SQL Server and many more.
You will know how to:
Quickly investigate security incidents with the Interactive Search feature
Keep abreast of user activity across multiple systems using predefined reports
Configure alerts to be notified about high-risk activity
Set up report subscriptions to automate report delivery
And much more!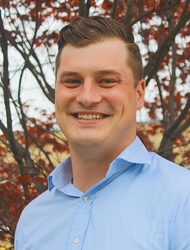 Mason Takacs,
Systems Engineer
¿Cómo proteger sus datos sensibles con un enfoque Data-Centric en seguridad IT?
A medida que las empresas generan más y más datos, es cada vez más difícil identificar y separar la información valiosa y convertirla en inteligencia útil para el negocio. Actualmente las organizaciones necesitan una forma de priorizar sus esfuerzos en la seguridad de TI y proteger lo que realmente importa.
Cómo identificar la ubicación de los archivos sensibles y mantenerlos seguros
Cómo identificar los datos sensibles estructurados y no estructurados, aplicando controles de seguridad
Cómo monitorizar la actividad de los usuarios y posibles comportamientos anómalos
Cómo cumplir de manera óptima con las normativas existentes