Netwrix Auditor Workshop: 10 Common Configuration Mistakes
About this webinar
Recorded: November 21, 2018
Netwrix Auditor can not only improve organisation's security and compliance but also liberate you from many routine tasks. Just learn how to configure it properly, and you'll finally have time to work on all the strategic projects you've had to keep on the back burner!

Watch this webinar to learn how to deploy and tune Netwrix Auditor to keep it humming along smoothly. After this webinar, you will be able to:
Maintain the product effectively
Know what data is collected and adjust the data collection settings
Avoid product downtime
Pinpoint and troubleshoot issues with the platform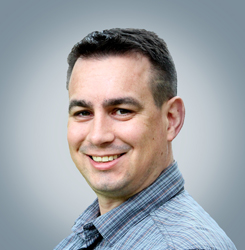 Dave Matthews,
Systems Engineer
Tips, Tools and Techniques for Overcoming Data Protection Challenges
Tighter data protection regulations have forced organizations to put data security at the top of their priority list. Join this panel of experts to discover why companies fail to ensure data security and how to avoid the same fate. They will discuss common data protection challenges: intellectual property theft, data loss, data breaches, system disruptions and compliance regulations.
Register now for a dynamic panel discussion:
Gain expert insight into tools and techniques for improving data security in your organization
Hear recommendations for how to justify investments in IT security
Get simple yet effective tips for enhancing data privacy and protection
Learn the key differences between compliance and security
Leave the event with a clear and realistic action plan for avoiding data breaches