Netwrix Auditor Workshop: 10 Common Configuration Mistakes
About this webinar
Recorded: November 21, 2018
Netwrix Auditor can not only improve organisation's security and compliance but also liberate you from many routine tasks. Just learn how to configure it properly, and you'll finally have time to work on all the strategic projects you've had to keep on the back burner!

Watch this webinar to learn how to deploy and tune Netwrix Auditor to keep it humming along smoothly. After this webinar, you will be able to:
Maintain the product effectively
Know what data is collected and adjust the data collection settings
Avoid product downtime
Pinpoint and troubleshoot issues with the platform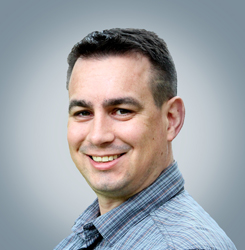 Dave Matthews,
Solutions Engineer
How Attackers Exploit Office 365 Vulnerabilities
Office 365 has become the platform of choice for document collaboration and sharing. If you're using Office 365 or planning to migrate there, understanding the types of security attacks you can expect is imperative. Microsoft provides tools for testing your end users by simulating some of the most common attacks, so you can educate them as part of your broader defense strategy.
In this webinar, you'll discover:
Unconventional Office 365 attack techniques
How to test your end users
How to spot attacks in early stages so you can take steps to prevent a breach
How you can keep your executives mailboxes safe