Netwrix Auditor Workshop: Top 5 Most Underrated Features
About this webinar
Recorded: March 5, 2019
Some of Netwrix Auditor's features are well-known and appreciated by our customers. Others, not so much. It's not that these features aren't great; rather, it's that we don't talk about them much or their benefits are not evident at first sight. We hate to think our customers are missing out on some really cool functionality, so we've decided to bring these under-valued features out of the shadows and into the spotlight they deserve.

During this technical session, you'll learn some great tips, including:
How to create custom reports and alerts directly from Interactive Search
How to use role-based access control to improve platform security
How to use positive/negative working sets to improve classification accuracy
And much more
Sign up for this webinar now!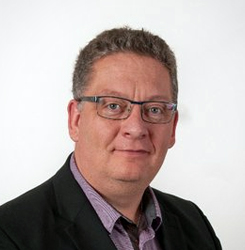 Kennet Johansen ,
Solutions Engineer
Deep Dive: Records Management – A New Solution to an Old Problem
Moving to digital creates the illusion that you'll automatically leave behind all the records management problems you had with paper files, from the frequent errors by users to the endless requests from auditors. Unfortunately, that is not the case — over 60% of organizations are still stuck with mostly manual approaches to retention and disposition of records.
Join our 30-minute deep dive into electronic records management:
Learn why manual records tagging is a ticket straight to lower productivity, constant frustration and higher risks
Explore ways to automate the movement of records through their lifecycle and finally get home on time
Discover how to improve the performance of your records management system and increase its ROI