About this webinar
Recorded: November 29, 2018
In questo webinar il team di Netwrix per sud Europa vi racconta:
• Come generare nuove lead o ricevere lead qualificate direttamente da Netwrix?
• Come utilizzare al meglio le risorse Marketing messe a disposizione da Netwrix e vedere i risultati sul partner portal?
• Come tracciare le opportunità e gestire le vendite sul vostro account?
• Come ottenere i certificati Netwrix, raggiungere nuovi livelli di Partnership e - alla fine - massimizzare il revenue!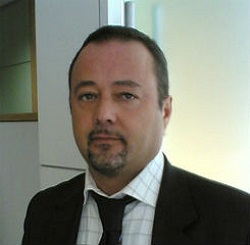 Maurizio Taglioretti,
Country Manager Italy, Iberia & Malta
Active Directory 101: Manage and Maintain AD Domain Services
Once you have your DCs and AD groups set up, it's time to learn how to configure security policies, maintain AD, and spot changes that could jeopardize security or availability. Watch this webinar to prepare for the second section of Exam 70-742, which is dedicated to continuous management of Active Directory.
During this session, you will learn:
Techniques for configuring service authentication and account policies
Methods for maintaining Active Directory
How to configure Active Directory in a complex enterprise environment
How to detect and investigate improper changes to your Active Directory with Netwrix Auditor