About this webinar
Recorded: November 29, 2018
In questo webinar il team di Netwrix per sud Europa vi racconta:
• Come generare nuove lead o ricevere lead qualificate direttamente da Netwrix?
• Come utilizzare al meglio le risorse Marketing messe a disposizione da Netwrix e vedere i risultati sul partner portal?
• Come tracciare le opportunità e gestire le vendite sul vostro account?
• Come ottenere i certificati Netwrix, raggiungere nuovi livelli di Partnership e - alla fine - massimizzare il revenue!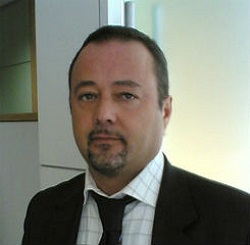 Maurizio Taglioretti,
Country Manager Italy, Portugal & Malta
Netwrix Auditor Product Demo
See what Netwrix Auditor has to offer, including how you can prevent data breaches by staying in control of your sensitive and regulated data. Join a Netwrix systems engineer as he demonstrates how to:
Identify and remediate your biggest security gaps using the IT Risk Assessment dashboard
Detect and investigate abnormal user behavior faster with alerts and Google-like search
Minimize response time to common incidents or anticipated threats with Automated Response
Pass compliance audits with far less effort using Data Discovery and Classification
And much more
Sign up for the live demo now!