Netwrix Workshop: File Analysis
About this webinar
Recorded: June 28, 2016
Watch the recorded webinar to learn how to quickly detect excessive access rights, overexposed data, suspicious access attempts and more.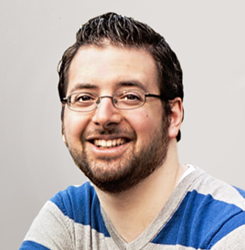 Adam Stetson,
Systems Engineer
The recent high-profile security breaches and compliance violations have proved that traditional security mechanisms should no longer be treated as the only line of defense against external attackers and insider threats. Bringing visibility into critical systems across the entire IT infrastructure is an integral way of maintaining your organization's security standards and compliance responsibilities.
In this webinar, we'll walk you through the top 10 incidents that can happen in your IT environment and show how Netwrix Auditor can help you successfully tackle them.