Netwrix Workshop: Interactive Search
About this webinar
Recorded: June 19, 2015
Watch the recorded webinar session and learn how the new feature allows you to quickly sort through your data and fine-tune search criteria until you find the information you are looking for. Find an answer to any possible question in several minutes. Export the results into a custom report, which can be saved for later use or shared with anyone.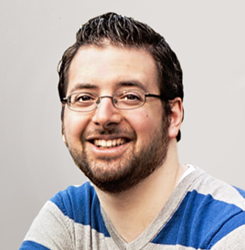 Adam Stetson,
Systems engineer
Live Demo: Netwrix Auditor – Data Discovery & Classification Edition
Meet Netwrix Auditor – Data Discovery and Classification Edition, which provides complete visibility into where sensitive files are, what content is inside them, who can access the files and who actually uses them.
Join us and see how you can:
Identify and classify the sensitive data you store
Spot any sensitive data that surfaces outside of a secure location
Prove the effectiveness of your data security controls to auditors
And more