Netwrix Workshop: Office 365 Auditing
About this webinar
Recorded: June 22, 2016
During the webinar session, we'll show you how Netwrix Auditor enables complete visibility into the hosted Exchange component of Microsoft Office 365. Learn how to protect data in the cloud by auditing changes to security settings and non-owner mailbox access in Microsoft Exchange Online.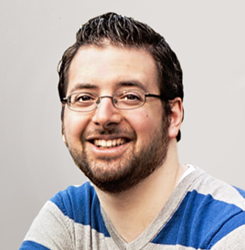 Adam Stetson,
Systems Engineer
Hiding in Plain Sight: How Attackers Move through the Network Undetected
Once attackers have breached the perimeter, they often lurk in the network for months, looking for valuable data to steal. To stay hidden, they try to make their actions blend in with normal traffic.
By the end of this session, you will know:
· What techniques attackers use to traverse the network without raising alarms
· What native Microsoft tools can help you spot covert attacks
· How you can identify the hiding attacks by using Netwrix Auditor functionality