Introduction to IT Auditing
About this webinar
Recorded: July 21, 2016
Watch the recorded Session 1: Introduction to IT Auditing and learn the typical auditing scenarios, key questions to ask when getting started with IT auditing, what must be audited and why, and core benefits of IT auditing. This is the first part of the online course "Getting Started with IT Auditing,"
By the end of the course, you will learn how having extended visibility incorporated into your company's security strategy can help you:
• Deter and detect insider threats more efficiently and prevent breaches;
• Investigate security incidents more quickly;
• Validate that security controls are working and policies are being followed;
• Gather and provide evidence for compliance;
• And even more!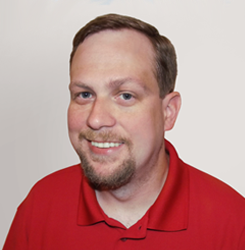 Jeff Melnick,
Systems engineer

Richard Muniz,
Industry Expert
4 Handy PowerShell Commands for Managing the File System
Despite the increasing popularity of cloud storage and SharePoint, Windows file servers still play an important role in the enterprise. Understanding who has access to data and keeping file servers secure isn't an easy task. In an era when regulatory compliance is a top concern for many organizations, controlling file server security is more critical than ever.
Join Russell Smith and Adam Stetson for a pocketful of scripts that will enable you to:
Modify permissions on files and folders
Get permissions on files and folders
Find folders with excessive permissions
Audit permission changes