Introduction to IT Auditing
About this webinar
Recorded: July 21, 2016
Watch the recorded Session 1: Introduction to IT Auditing and learn the typical auditing scenarios, key questions to ask when getting started with IT auditing, what must be audited and why, and core benefits of IT auditing. This is the first part of the online course "Getting Started with IT Auditing,"
By the end of the course, you will learn how having extended visibility incorporated into your company's security strategy can help you:
• Deter and detect insider threats more efficiently and prevent breaches;
• Investigate security incidents more quickly;
• Validate that security controls are working and policies are being followed;
• Gather and provide evidence for compliance;
• And even more!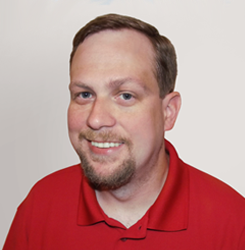 Jeff Melnick,
Systems Engineer

Richard Muniz,
Industry Expert
Compliance in the Cloud: How to Secure Identities and Meet Regulatory Requirements
Cloud technology offers a host of benefits, including flexibility and accessibility. But it also brings new compliance challenges and security risks. Although cloud providers claim that their technology is mature enough to handle any security-related issues, ensuring data integrity in the cloud and proving it to compliance auditors are still top concerns for most organizations.
Join us to get deep insight on:
· How you can share responsibility for IT security with cloud providers
· How to protect the sensitive data you store in the cloud
· How to meet compliance requirements for data in the cloud