Introduction to IT Auditing
About this webinar
Recorded: July 21, 2016
Watch the recorded Session 1: Introduction to IT Auditing and learn the typical auditing scenarios, key questions to ask when getting started with IT auditing, what must be audited and why, and core benefits of IT auditing. This is the first part of the online course "Getting Started with IT Auditing,"
By the end of the course, you will learn how having extended visibility incorporated into your company's security strategy can help you:
• Deter and detect insider threats more efficiently and prevent breaches;
• Investigate security incidents more quickly;
• Validate that security controls are working and policies are being followed;
• Gather and provide evidence for compliance;
• And even more!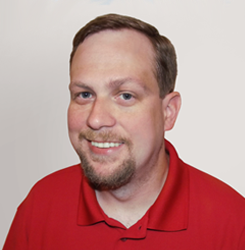 Jeff Melnick,
Systems Engineer

Richard Muniz,
Industry Expert
Netwrix Auditor Product Demo
See what the new Netwrix Auditor 9.6 has to offer, including how you can now classify and secure your data. Join one of our top Netwrix system engineers as he demonstrates how to:
Quickly identify your biggest security gaps with the interactive Risk Assessment dashboard
Detect and investigate abnormal behavior with our alerts and Google-like search
Pass compliance audits with far less effort using our new Data Discovery and Classification feature
And much more
Sign up for the live demo now!