Introduction to IT Auditing
About this webinar
Recorded: July 21, 2016
Watch the recorded Session 1: Introduction to IT Auditing and learn the typical auditing scenarios, key questions to ask when getting started with IT auditing, what must be audited and why, and core benefits of IT auditing. This is the first part of the online course "Getting Started with IT Auditing,"
By the end of the course, you will learn how having extended visibility incorporated into your company's security strategy can help you:
• Deter and detect insider threats more efficiently and prevent breaches;
• Investigate security incidents more quickly;
• Validate that security controls are working and policies are being followed;
• Gather and provide evidence for compliance;
• And even more!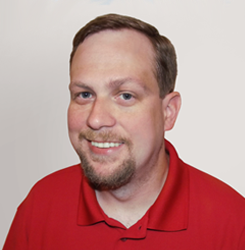 Jeff Melnick,
Solutions engineer

Richard Muniz,
Industry Expert
Active Directory 101: Install and Configure AD Domain Services
This webinar covers the first section of Exam 70-742, which focuses on effective installation and administration of Active Directory. In addition to providing step-by-step training from an AD expert, the session also explores the potential pitfalls of AD configuration and ways to ensure your configuration enhances the security of your IT environment.
Register for this session to learn:
How to install and configure domain controllers (DCs)
Best practices for creating AD users and computers
How to effectively approach AD group and organizational unit (OU) management
How Netwrix Auditor's reporting functionality can help you identify security gaps in your AD configuration and maintain good IT hygiene