Introduction to IT Auditing
About this webinar
Recorded: July 21, 2016
Watch the recorded Session 1: Introduction to IT Auditing and learn the typical auditing scenarios, key questions to ask when getting started with IT auditing, what must be audited and why, and core benefits of IT auditing. This is the first part of the online course "Getting Started with IT Auditing,"
By the end of the course, you will learn how having extended visibility incorporated into your company's security strategy can help you:
• Deter and detect insider threats more efficiently and prevent breaches;
• Investigate security incidents more quickly;
• Validate that security controls are working and policies are being followed;
• Gather and provide evidence for compliance;
• And even more!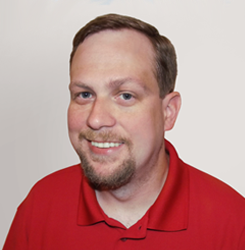 Jeff Melnick,
Systems Engineer

Richard Muniz,
Industry Expert
Hiding in Plain Sight: How Attackers Move through the Network Undetected
Once attackers have breached the perimeter, they often lurk in the network for months, looking for valuable data to steal. To stay hidden, they try to make their actions blend in with normal traffic.
By the end of this session, you will know:
· What techniques attackers use to traverse the network without raising alarms
· What native Microsoft tools can help you spot covert attacks
· How you can identify the hiding attacks by using Netwrix Auditor functionality