Outsmarting Ransomware: Hints and Tricks
About this webinar
Recorded: August 24, 2017
Microsoft has been working hard to patch Windows operating systems against the EternalBlue exploit to help shield organizations from threats such as Petya, WannaCry and other ransomware. But as long as employees keep opening phishing emails and clicking inappropriate links, and attackers keep dreaming up new attack vectors, your organization will remain vulnerable to cyber attack. It's high time to accept that malware will get inside your network one way or another, and do some heavy lifting to shore up your defenses.
Watch our recorded webinar and learn:
How to implement a least-privilege model and make sure it works, so you can minimize the damage malware can do
How to spot possible ransomware activity so you can quickly shut it down
How to prepare smart traps to catch ransomware before it's too late
And more!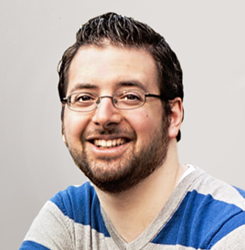 Adam Stetson,
Systems Engineer
Mitigating IT risks with Data Classification and Access Control
Your company may maintain terabytes of data. Your reputation and financial future remain at stake if someone steals personally identifiable information (PII) from a single unaccounted-for file. Your organization may need to pass compliance audits; what controls do you have in place to identify, classify, and secure your data?
Join industry analyst Tim Warner and Netwrix system engineer Jeff Melnick to learn how to start a corporate data classification and protection scheme right now. Ask Jeff and Tim questions and leave the webinar armed with practical advice and next step actions.