Outsmarting Ransomware: Hints and Tricks
About this webinar
Recorded: October 23, 2017
Microsoft has been working hard to patch Windows operating systems against the EternalBlue exploit to help shield organizations from threats such as Petya, WannaCry and other ransomware. But as long as employees keep opening phishing emails and clicking inappropriate links, and attackers keep dreaming up new attack vectors, your organization will remain vulnerable to cyber attack. It's high time to accept that malware will get inside your network one way or another, and do some heavy lifting to shore up your defenses.
Watch our recorded webinar and learn:
How to implement a least-privilege model and make sure it works, so you can minimize the damage malware can do
How to spot possible ransomware activity so you can quickly shut it down
How to prepare smart traps to catch ransomware before it's too late
And more!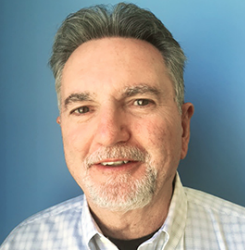 Bob Cordisco,
Systems Engineer
Pro Tips for Defending Your Organization from Data Breaches
Data security analyst Bob Diachenko (@MayhemDayOne) will join us in this webinar to share his expert tips for reducing your risk of a data breach. To discover data leaks and vulnerabilities on the internet, Bob uses search engines like Shodan, BinaryEdge and Zoomeye, and simple dorks. No special software or active scanning, just 'bare hands' and some luck. If he can find your data, then anybody else in the world can, too.
Bob will provide some great insights based on recent data breaches in unsecured NoSQL databases caused by trusted staff and partners, including:
Which of your data assets are likely to be targeted by attackers
A checklist for minimizing the risk of a data breach
How to spot and remediate risks while adopting a cloud-first strategy
How to minimize the exposure of your sensitive data