Outsmarting Ransomware: Hints and Tricks
About this webinar
Recorded: October 18, 2017
Microsoft has been working hard to patch Windows operating systems against the EternalBlue exploit to help shield organizations from threats such as Petya, WannaCry and other ransomware. But as long as employees keep opening phishing emails and clicking inappropriate links, and attackers keep dreaming up new attack vectors, your organization will remain vulnerable to cyber attack. It's high time to accept that malware will get inside your network one way or another, and do some heavy lifting to shore up your defenses.
Watch our recorded webinar and learn:
How to implement a least-privilege model and make sure it works, so you can minimize the damage malware can do
How to spot possible ransomware activity so you can quickly shut it down
How to prepare smart traps to catch ransomware before it's too late
And more!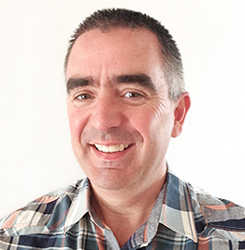 Russell McDermott,
Solutions Engineer
Deep Dive: Records Management – A New Solution to an Old Problem
Moving to digital creates the illusion that you'll automatically leave behind all the records management problems you had with paper files, from the frequent errors by users to the endless requests from auditors. Unfortunately, that is not the case — over 60% of organizations are still stuck with mostly manual approaches to retention and disposition of records.
Join our 30-minute deep dive into electronic records management:
Learn why manual records tagging is a ticket straight to lower productivity, constant frustration and higher risks
Explore ways to automate the movement of records through their lifecycle and finally get home on time
Discover how to improve the performance of your records management system and increase its ROI