Most Useful PowerShell Cmdlets for Managing and Securing Active Directory
About this webinar
Recorded: June 12, 2019
Active Directory manages access to your organisation's critical business resources, so any breach of security or misconfiguration can prove catastrophic. The free GUI tools provided by Microsoft are good for performing one-off operations but aren't designed for bulk changes or queries. In this webinar, Russell Smith shows you how to use PowerShell to manage Active Directory and track configuration changes.

By the end of the session, you will understand how to:
Manage AD without logging in to a domain controller
Install the Active Directory PowerShell module
Manage AD users, groups and OUs
Search the directory and track changes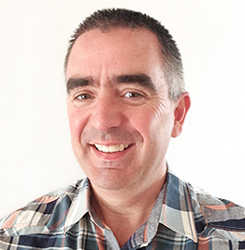 Russell McDermott,
Systems Engineer

Russell Smith,
IT consultant and author
¿Cómo proteger sus datos sensibles con un enfoque Data-Centric en seguridad IT?
A medida que las empresas generan más y más datos, es cada vez más difícil identificar y separar la información valiosa y convertirla en inteligencia útil para el negocio. Actualmente las organizaciones necesitan una forma de priorizar sus esfuerzos en la seguridad de TI y proteger lo que realmente importa.
Cómo identificar la ubicación de los archivos sensibles y mantenerlos seguros
Cómo identificar los datos sensibles estructurados y no estructurados, aplicando controles de seguridad
Cómo monitorizar la actividad de los usuarios y posibles comportamientos anómalos
Cómo cumplir de manera óptima con las normativas existentes