Most Useful PowerShell Cmdlets for Managing and Securing Active Directory
About this webinar
Recorded: June 12, 2019
Active Directory manages access to your organisation's critical business resources, so any breach of security or misconfiguration can prove catastrophic. The free GUI tools provided by Microsoft are good for performing one-off operations but aren't designed for bulk changes or queries. In this webinar, Russell Smith shows you how to use PowerShell to manage Active Directory and track configuration changes.

By the end of the session, you will understand how to:
Manage AD without logging in to a domain controller
Install the Active Directory PowerShell module
Manage AD users, groups and OUs
Search the directory and track changes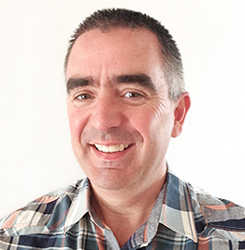 Russell McDermott,
Solutions Engineer

Russell Smith,
IT consultant and author
How Attackers Exploit Office 365 Vulnerabilities
Office 365 has become the platform of choice for document collaboration and sharing. If you're using Office 365 or planning to migrate there, understanding the types of security attacks you can expect is imperative. Microsoft provides tools for testing your end users by simulating some of the most common attacks, so you can educate them as part of your broader defense strategy.
In this webinar, you'll discover:
Unconventional Office 365 attack techniques
How to test your end users
How to spot attacks in early stages so you can take steps to prevent a breach
How you can keep your executives mailboxes safe