4 Handy PowerShell Commands for Managing the File System
About this webinar
Recorded: June 13, 2019
Despite the increasing popularity of cloud storage and SharePoint, Windows file servers still play an important role in the enterprise. Understanding who has access to data and keeping file servers secure isn't an easy task. In an era when regulatory compliance is a top concern for many organisations, controlling file server security is more critical than ever.

You will walk away with a pocket full of scripts that will enable you to:
Modify permissions on files and folders
Get permissions on files and folders
Find folders with excessive permissions
Audit permissions changes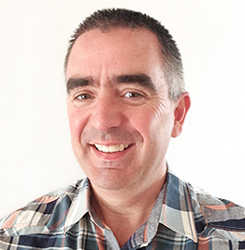 Russell McDermott,
Systems Engineer

Russell Smith,
IT consultant and author
¿Cómo proteger sus datos sensibles con un enfoque Data-Centric en seguridad IT?
A medida que las empresas generan más y más datos, es cada vez más difícil identificar y separar la información valiosa y convertirla en inteligencia útil para el negocio. Actualmente las organizaciones necesitan una forma de priorizar sus esfuerzos en la seguridad de TI y proteger lo que realmente importa.
Cómo identificar la ubicación de los archivos sensibles y mantenerlos seguros
Cómo identificar los datos sensibles estructurados y no estructurados, aplicando controles de seguridad
Cómo monitorizar la actividad de los usuarios y posibles comportamientos anómalos
Cómo cumplir de manera óptima con las normativas existentes