4 Handy PowerShell Commands for Managing the File System
About this webinar
Recorded: June 13, 2019
Despite the increasing popularity of cloud storage and SharePoint, Windows file servers still play an important role in the enterprise. Understanding who has access to data and keeping file servers secure isn't an easy task. In an era when regulatory compliance is a top concern for many organisations, controlling file server security is more critical than ever.

You will walk away with a pocket full of scripts that will enable you to:
Modify permissions on files and folders
Get permissions on files and folders
Find folders with excessive permissions
Audit permissions changes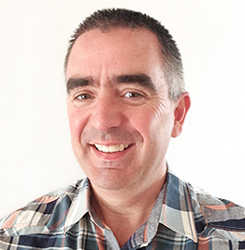 Russell McDermott,
Solutions Engineer

Russell Smith,
IT consultant and author
How Attackers Exploit Office 365 Vulnerabilities
Office 365 has become the platform of choice for document collaboration and sharing. If you're using Office 365 or planning to migrate there, understanding the types of security attacks you can expect is imperative. Microsoft provides tools for testing your end users by simulating some of the most common attacks, so you can educate them as part of your broader defense strategy.
In this webinar, you'll discover:
Unconventional Office 365 attack techniques
How to test your end users
How to spot attacks in early stages so you can take steps to prevent a breach
How you can keep your executives mailboxes safe