Pre-Release Demo: Netwrix Auditor – Data Discovery and Classification Edition
About this webinar
Recorded: March 30, 2018
Meet the brand-new Netwrix Auditor Data Discovery and Classification Edition, which provides complete visibility into where sensitive files are, what content is inside them, who can access the files and who actually uses them.

Watch this recorded pre-release demo to see how you can:
Gain a high-level view of the sensitive data you store
Streamline regular attestations of access rights to sensitive data
Detect unauthorised activity around your sensitive data
Prove the effectiveness of your data security controls as required by GDPR and other regulations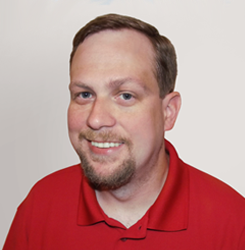 Jeff Melnick,
Solutions engineer
Netwrix Data Classification Demonstration
We are excited to showcase the functionality of our newest product — Netwrix Data Classification! This software reveals the true value of information you store and cures both your information security and governance headaches.
Join us for a live demo and learn how to:
Accurately identify sensitive information and reduce its exposure
Slash expenses on data storage by cleaning up obsolete or trivial information
Respond to legal requests without putting your business on hold
Streamline data management tasks by retaining, archiving or migrating only specific types of data