Pre-Release Demo: Netwrix Auditor – Data Discovery and Classification Edition
About this webinar
Recorded: March 30, 2018
Meet the brand-new Netwrix Auditor Data Discovery and Classification Edition, which provides complete visibility into where sensitive files are, what content is inside them, who can access the files and who actually uses them.

Watch this recorded pre-release demo to see how you can:
Gain a high-level view of the sensitive data you store
Streamline regular attestations of access rights to sensitive data
Detect unauthorised activity around your sensitive data
Prove the effectiveness of your data security controls as required by GDPR and other regulations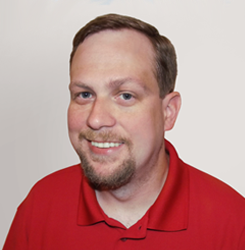 Jeff Melnick,
Solutions engineer
Netwrix MSP Partner Webinar: What's New in Netwrix MSP Offering: Netwrix Auditor 9.9 and Netwrix Discover
In this webinar, we'll show how the new features of the Netwrix Auditor platform enable you to help your customers to strengthen control over their data in multiple ways as well manage Netwrix Auditor configurations and monitor health of Netwrix deployments remotely.
Additionally, we'll present Netwrix Discover, a data discovery and classification tool crafted specifically to help MSPs like you generate interest for data security services by revealing customers' sensitive data and sell more services by starting the security conversation with your clients.
Join us to see how Netwrix Auditor and Netwrix Discover can help you:
Strengthen control over customers' sensitive data on SharePoint and Exchange Online mails
Configure alerts and subscriptions remotely from your RMM tool
Monitor the status of all your Netwrix deployments remotely from a RMM tool
Attract new clients by using Netwrix Discover
Automate incident management with Netwrix Auditor Add-on for ConnectWise Manage