Product Demo: Maximize Visibility into Active Directory and Microsoft Exchange Server with Netwrix Auditor
About this webinar
Recorded: April 6, 2017
Watch the recorded product demo of Netwrix Auditor 8.5 to learn more about how you can stay abreast of the activity happening across your Active Directory and Microsoft Exchange. During the session, we will guide you on how Netwrix Auditor can help you maximize visibility into Active Directory, Group Policy, and Microsoft Exchange Server environments.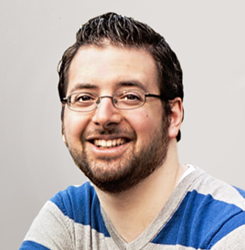 Adam Stetson,
Systems Engineer
Netwrix Auditor 9.0: Architecture and Deployment Deep Dive
In this webinar, we'll walk you through the architecture and technology behind Netwrix Auditor 9.0 so you can deploy Netwrix Auditor 9.0 in the most efficient and effective way. You'll learn about:
Deployment best practices
Common issues and solutions
Reports and searches
Open Q&A
If you want to learn how to get the most out of Netwrix Auditor in your environment, this webinar is for you!