Product Demo: Maximize Visibility into Active Directory and Microsoft Exchange Server with Netwrix Auditor
About this webinar
Recorded: October 27, 2016
Watch the recorded product demo of Netwrix Auditor 8.5 to learn more about how you can stay abreast of the activity happening across your Active Directory and Microsoft Exchange. During the session, we will guide you on how Netwrix Auditor can help you maximize visibility into Active Directory, Group Policy, and Microsoft Exchange Server environments.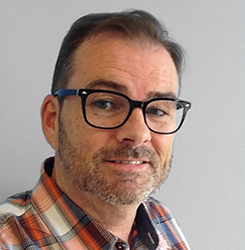 Bradford Eadie,
Systems Engineer
Join our webinar "Withstanding a ransomware attack: A step-by-step guide" and learn:
What you should do to ensure your data's availability,
How to train your colleagues to avoid being caught on the hook of ransomware,
How to moderate the aftermath of a ransomware attack,
And more!