Product Demo: Maximize Visibility into Active Directory and Microsoft Exchange Server with Netwrix Auditor
About this webinar
Recorded: January 12, 2017
Watch the recorded product demo of Netwrix Auditor 8.5 to learn more about how you can stay abreast of the activity happening across your Active Directory and Microsoft Exchange. During the session, we will guide you on how Netwrix Auditor can help you maximize visibility into Active Directory, Group Policy, and Microsoft Exchange Server environments.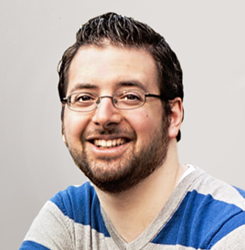 Adam Stetson,
Systems Engineer
Every day, your employees access a wide variety of electronic information, ranging from trivial to important and highly confidential. However, your organization may be in jeopardy when one of these employees, when leaving the company, decides to grab sensitive data. Can you prevent this from happening?
Join our new webinar and learn:
How to spot the anomalous activity of departing employees;
How to prevent sensitive data from being stolen;
How to build an effective workflow for maintaining the offboarding process;
And more!