Product Demo: Maximize Visibility into Active Directory and Microsoft Exchange Server with Netwrix Auditor
About this webinar
Recorded: April 6, 2017
Watch the recorded product demo of Netwrix Auditor 8.5 to learn more about how you can stay abreast of the activity happening across your Active Directory and Microsoft Exchange. During the session, we will guide you on how Netwrix Auditor can help you maximize visibility into Active Directory, Group Policy, and Microsoft Exchange Server environments.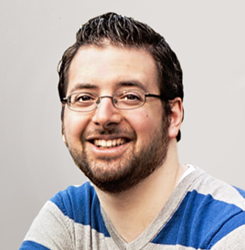 Adam Stetson,
Systems Engineer
Risk Assessment: Unveil hidden risks and minimize your attack surface
Effective IT risk management requires continuous risk assessment and mitigation. Netwrix Auditor 9.5 makes it easy to understand your current risk profile, pinpoint and prioritize your vulnerabilities, and know what steps to take to remediate them, so you can maintain security and regulatory compliance.
Join our new webinar on January 18th @1 PM EST and learn how to:
Identify security gaps in your IT infrastructure
Get actionable data to reduce risks
Establish a continuous risk assessment and mitigation process
Learn how to improve your security posture and meet compliance requirements. Register Now!