Product Demo: Maximize Visibility into Active Directory and Microsoft Exchange Server with Netwrix Auditor
About this webinar
Recorded: April 6, 2017
Watch the recorded product demo of Netwrix Auditor 8.5 to learn more about how you can stay abreast of the activity happening across your Active Directory and Microsoft Exchange. During the session, we will guide you on how Netwrix Auditor can help you maximize visibility into Active Directory, Group Policy, and Microsoft Exchange Server environments.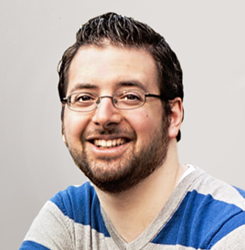 Adam Stetson,
Systems Engineer
Product Overview: Netwrix Auditor 9.0
Join Netwrix systems engineers for a live demo of Netwrix Auditor 9.0! This session is an excellent starting point for beginners and experienced users who want to explore the key functionality available in Netwrix Auditor 9.0.
By the end of the session, you will learn how to:
Quickly investigate security incidents with interactive search;
Keep track of user activity across multiple systems by using predefined reports;
Configure alerts to flag high-risk activity and report subscriptions for timely delivery;
And much more!
For answers to all of your questions, stick around after the demo for a live Q&A session!