About this webinar
Recorded: February 26, 2019
С помощью Netwrix Auditor Вы можете контролировать доступ к структурированным и неструктурированным данным, изменения в конфигурации Ваших ИТ-систем, предотвращать утечки конфиденциальной информации и обеспечивать соответствие процесса обработки данных международному (GDPR) и российскому законодательству.
На вебинаре Сергей Ахрамеев, системный инженер Netwrix, рассказывает, как:
- находить и устранять уязвимости в вашей ИТ-инфраструктуре, используя функционал IT Risk Assessment dashboard в Netwrix Auditor;
- легко распознавать подозрительное поведение пользователей с помощью оповещений и интерактивного поиска, и исследовать его причины;
- максимально оперативно реагировать на инциденты или возможные угрозы с помощью функции Automated Response;
- обеспечивать соответствие процессов обработки данных стандартам информационной безопасности и готовиться к аудиторским проверкам.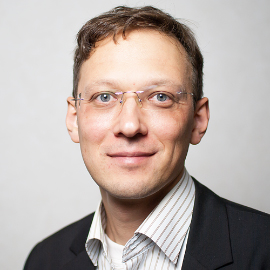 Сергей Ахрамеев,
Системный инженер
How Attackers Exploit Office 365 Vulnerabilities
Office 365 has become the platform of choice for document collaboration and sharing. If you're using Office 365 or planning to migrate there, understanding the types of security attacks you can expect is imperative. Microsoft provides tools for testing your end users by simulating some of the most common attacks, so you can educate them as part of your broader defense strategy.
In this webinar, you'll discover:
Unconventional Office 365 attack techniques
How to test your end users
How to spot attacks in early stages so you can take steps to prevent a breach
How you can keep your executives mailboxes safe