About this webinar
Recorded: February 26, 2019
С помощью Netwrix Auditor Вы можете контролировать доступ к структурированным и неструктурированным данным, изменения в конфигурации Ваших ИТ-систем, предотвращать утечки конфиденциальной информации и обеспечивать соответствие процесса обработки данных международному (GDPR) и российскому законодательству.
На вебинаре Сергей Ахрамеев, системный инженер Netwrix, рассказывает, как:
- находить и устранять уязвимости в вашей ИТ-инфраструктуре, используя функционал IT Risk Assessment dashboard в Netwrix Auditor;
- легко распознавать подозрительное поведение пользователей с помощью оповещений и интерактивного поиска, и исследовать его причины;
- максимально оперативно реагировать на инциденты или возможные угрозы с помощью функции Automated Response;
- обеспечивать соответствие процессов обработки данных стандартам информационной безопасности и готовиться к аудиторским проверкам.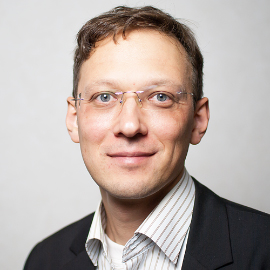 Сергей Ахрамеев,
Системный инженер
Tips, Tools and Techniques for Overcoming Data Protection Challenges
Tighter data protection regulations have forced organizations to put data security at the top of their priority list. Join this panel of experts to discover why companies fail to ensure data security and how to avoid the same fate. They will discuss common data protection challenges: intellectual property theft, data loss, data breaches, system disruptions and compliance regulations.
Register now for a dynamic panel discussion:
Gain expert insight into tools and techniques for improving data security in your organization
Hear recommendations for how to justify investments in IT security
Get simple yet effective tips for enhancing data privacy and protection
Learn the key differences between compliance and security
Leave the event with a clear and realistic action plan for avoiding data breaches