About this webinar
Recorded: February 26, 2019
С помощью Netwrix Auditor Вы можете контролировать доступ к структурированным и неструктурированным данным, изменения в конфигурации Ваших ИТ-систем, предотвращать утечки конфиденциальной информации и обеспечивать соответствие процесса обработки данных международному (GDPR) и российскому законодательству.
На вебинаре Сергей Ахрамеев, системный инженер Netwrix, рассказывает, как:
- находить и устранять уязвимости в вашей ИТ-инфраструктуре, используя функционал IT Risk Assessment dashboard в Netwrix Auditor;
- легко распознавать подозрительное поведение пользователей с помощью оповещений и интерактивного поиска, и исследовать его причины;
- максимально оперативно реагировать на инциденты или возможные угрозы с помощью функции Automated Response;
- обеспечивать соответствие процессов обработки данных стандартам информационной безопасности и готовиться к аудиторским проверкам.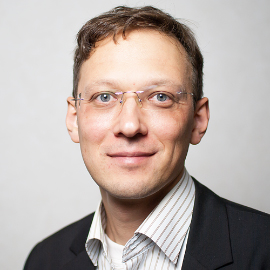 Сергей Ахрамеев,
Системный инженер
Deep Dive: How to Reduce the Exposure of Your Critical Data
To reduce the overexposure of regulated and mission-critical data, it's not enough to understand where it resides; you also need to uncover any issues that put the data at risk and quickly remediate them. With solutions from Netwrix, you can reduce the exposure of your sensitive data by moving it to a safe location, deleting confidential pieces of content from it and more.
Join us and discover how Netwrix solutions enable you to:
Understand which data needs protection and how exposed it is
Automatically migrate overexposed data to quarantine before a breach occurs
Automatically redact sensitive content from documents
Identify and revoke excessive permissions
Increase the accuracy of your data loss prevention (DLP) tool