Product Overview: Netwrix Auditor 8.0
About this webinar
Recorded: September 29, 2016
Watch the recorded demo of Netwrix Auditor 8.0. This session is an excellent starting point for beginners who want to explore the key functionality available in Netwrix Auditor 8.0. By the end of the session, you will learn how to:
• Quickly investigate security incidents with interactive search;
• Keep track of user activity across multiple systems by using predefined reports;
• Configure alerts to flag high-risk activity and report subscriptions for timely delivery;
• And much more!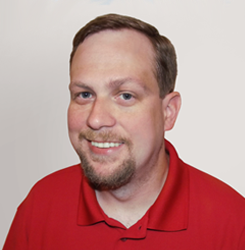 Jeff Melnick,
Solutions engineer
Netwrix Data Classification Demonstration
We are excited to showcase the functionality of our newest product — Netwrix Data Classification! This software reveals the true value of information you store and cures both your information security and governance headaches.
Join us for a live demo and learn how to:
Accurately identify sensitive information and reduce its exposure
Slash expenses on data storage by cleaning up obsolete or trivial information
Respond to legal requests without putting your business on hold
Streamline data management tasks by retaining, archiving or migrating only specific types of data