Product Overview: Netwrix Auditor 9.0
About this webinar
Recorded: June 29, 2017
Watch the recorded demo of Netwrix Auditor 9.0. This session is an excellent starting point for beginners and experienced users who want to explore the key functionality available in Netwrix Auditor 9.0. By the end of the session, you will learn how to:
Quickly investigate security incidents with interactive search;
Keep track of user activity across multiple systems by using predefined reports;
Configure alerts to flag high-risk activity and report subscriptions for timely delivery;
And much more!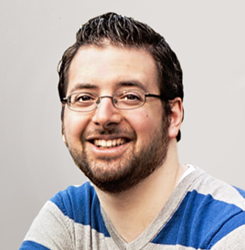 Adam Stetson,
Systems Engineer
Expert Advice: How to Stay Off the HIPAA "Wall of Shame"
HIPAA's "Wall of Shame" lists all breaches that affected at least 500 individuals. In the past two years alone, 394 breaches made the list, almost a half of which was the result of unauthorized access or disclosure. How can you set risk-appropriate access controls and keep your organization off the "wall of shame"?
Join HIPAA consultant David Ginsberg as he shares a real-world use case and expert advice, including
How to determine who has access to sensitive data
How to detect any PHI that surfaces outside of a secure location
How to demonstrate to auditors that you protect data as required by HIPAA