Produktdemo zu Netwrix Auditor
About this webinar
Recorded: April 3, 2019
Bei dieser Demo haben Sie die Möglichkeit, die wichtigsten Funktionen von Netwrix Auditor und Netwrix Data Security im Praxiseinsatz kennenzulernen. Wir zeigen Ihnen, wie Sie durch das Auffinden und Klassifizieren von Daten, das Aufdecken von ungewöhn-lichem Benutzerverhalten, die Bewertung von IT-Risiken und andere Funktionen Sicher-heitslücken und verdächtige Benutzeraktivitäten schneller erkennen.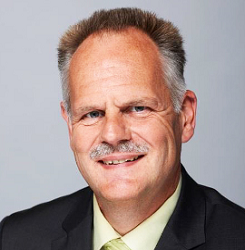 Alexander Bode,
Systems Engineer
Netwrix Auditor Product Demo
See what Netwrix Auditor has to offer, including how you can prevent data breaches by staying in control of your sensitive and regulated data. Join a Netwrix systems engineer as he demonstrates how to:
Identify and remediate your biggest security gaps using the IT Risk Assessment dashboard
Detect and investigate abnormal user behavior faster with alerts and Google-like search
Minimize response time to common incidents or anticipated threats with Automated Response
Pass compliance audits with far less effort using Data Discovery and Classification
And much more
Sign up for the live demo now!