Produktdemo zu Netwrix Auditor
About this webinar
Recorded: May 7, 2019
Bei dieser Demo haben Sie die Möglichkeit, die wichtigsten Funktionen von Netwrix Auditor und Netwrix Data Security im Praxiseinsatz kennenzulernen. Wir zeigen Ihnen, wie Sie durch das Auffinden und Klassifizieren von Daten, das Aufdecken von ungewöhn-lichem Benutzerverhalten, die Bewertung von IT-Risiken und andere Funktionen Sicher-heitslücken und verdächtige Benutzeraktivitäten schneller erkennen.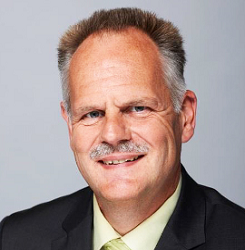 Alexander Bode,
Systems Engineer
Securing Your Network Devices in the Era of Cyber Threats
The last several years have seen a massive proliferation of network devices. Despite their benefits, any single device could act as an entry point for hackers or malware. Network administrators must take a hard look at routers, access points, IoT devices and a variety of other network devices to safeguard them from cyber threats. The result can be clear visibility into network activity for maximum security and performance. In this informative webinar, you will learn:
Strategies for performing device risk assessments.
Methods to spot and remediate unauthorized changes or change errors.
Why identity is a critical factor in maintaining device security.
Actionable strategies you can use right now to secure your network devices.