Produktdemo zu Netwrix Auditor
About this webinar
Recorded: May 7, 2019
Bei dieser Demo haben Sie die Möglichkeit, die wichtigsten Funktionen von Netwrix Auditor und Netwrix Data Security im Praxiseinsatz kennenzulernen. Wir zeigen Ihnen, wie Sie durch das Auffinden und Klassifizieren von Daten, das Aufdecken von ungewöhn-lichem Benutzerverhalten, die Bewertung von IT-Risiken und andere Funktionen Sicher-heitslücken und verdächtige Benutzeraktivitäten schneller erkennen.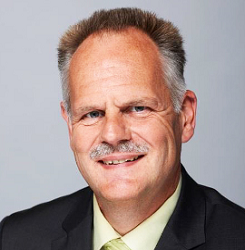 Alexander Bode,
Systems Engineer
What's New in Netwrix Auditor 9.8
See the new Netwrix Auditor in action! In this webinar, we'll demonstrate how the new features and enhancements in Netwrix Auditor 9.8 can help you further strengthen the security of your Windows infrastructure and SharePoint data.
Join us to learn how to:
Uncover and mitigate data security holes across your Windows servers and SharePoint sites
Protect your critical SharePoint assets, even if you have a tangled permissions layout and tons of SharePoint data objects
Get notified about actions outside expected hours and unauthorized access to confidential data
Enforce stricter control over privileged user activity to catch admins misusing their permissions