Ransomware frühzeitig erkennen: Schwellenwert-Alarmierung gegen WannaCry, Petya, Locky…
About this webinar
Recorded: August 2, 2017
Schauen Sie unser Webinar an und efahren Sie, wie Sie Ihre Daten gegen Ransomware, externe Angriffen sowie Insider-Bedrohungen mit einer umittelbaren Schwellenwert-Alarmierung bei ungewöhnlichen Account-Aktivitäten schützen können:
Die Alarme: die Änderungen an Gruppen, OUs, File Shares
Die Eigenschaften von den Schwellenwerten
Die Beispiele der Schwellenwerten
Und mehr!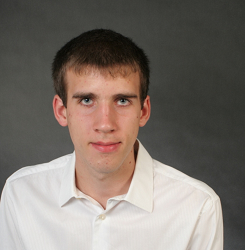 Tim Waida,
Security Systems Engineer
Netwrix Auditor Product Demo
See what the new Netwrix Auditor 9.6 has to offer, including how you can now classify and secure your data. Join one of our top Netwrix system engineers as he demonstrates how to:
Quickly identify your biggest security gaps with the interactive Risk Assessment dashboard
Detect and investigate abnormal behavior with our alerts and Google-like search
Pass compliance audits with far less effort using our new Data Discovery and Classification feature
And much more
Sign up for the live demo now!