Ransomware frühzeitig erkennen: Schwellenwert-Alarmierung gegen WannaCry, Petya, Locky…
About this webinar
Recorded: August 2, 2017
Schauen Sie unser Webinar an und efahren Sie, wie Sie Ihre Daten gegen Ransomware, externe Angriffen sowie Insider-Bedrohungen mit einer umittelbaren Schwellenwert-Alarmierung bei ungewöhnlichen Account-Aktivitäten schützen können:
Die Alarme: die Änderungen an Gruppen, OUs, File Shares
Die Eigenschaften von den Schwellenwerten
Die Beispiele der Schwellenwerten
Und mehr!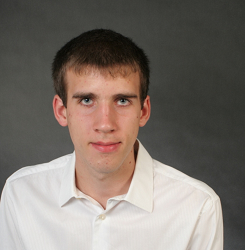 Tim Waida,
Security Systems Engineer
Active Directory 101: Manage and Maintain AD Domain Services
Once you have your DCs and AD groups set up, it's time to learn how to configure security policies, maintain AD, and spot changes that could jeopardize security or availability. Watch this webinar to prepare for the second section of Exam 70-742, which is dedicated to continuous management of Active Directory.
During this session, you will learn:
Techniques for configuring service authentication and account policies
Methods for maintaining Active Directory
How to configure Active Directory in a complex enterprise environment
How to detect and investigate improper changes to your Active Directory with Netwrix Auditor