Ransomware frühzeitig erkennen: Schwellenwert-Alarmierung gegen WannaCry, Petya, Locky…
About this webinar
Recorded: August 2, 2017
Schauen Sie unser Webinar an und efahren Sie, wie Sie Ihre Daten gegen Ransomware, externe Angriffen sowie Insider-Bedrohungen mit einer umittelbaren Schwellenwert-Alarmierung bei ungewöhnlichen Account-Aktivitäten schützen können:
Die Alarme: die Änderungen an Gruppen, OUs, File Shares
Die Eigenschaften von den Schwellenwerten
Die Beispiele der Schwellenwerten
Und mehr!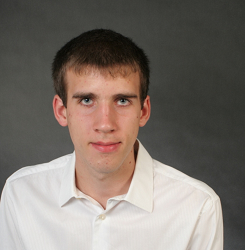 Tim Waida,
Security Systems Engineer
Compliance in the Cloud: How to Secure Identities and Meet Regulatory Requirements
Cloud technology offers a host of benefits, including flexibility and accessibility. But it also brings new compliance challenges and security risks. Although cloud providers claim that their technology is mature enough to handle any security-related issues, ensuring data integrity in the cloud and proving it to compliance auditors are still top concerns for most organizations.
Join us to get deep insight on:
· How you can share responsibility for IT security with cloud providers
· How to protect the sensitive data you store in the cloud
· How to meet compliance requirements for data in the cloud