Ransomware frühzeitig erkennen: Schwellenwert-Alarmierung gegen WannaCry, Petya, Locky…
About this webinar
Recorded: August 2, 2017
Schauen Sie unser Webinar an und efahren Sie, wie Sie Ihre Daten gegen Ransomware, externe Angriffen sowie Insider-Bedrohungen mit einer umittelbaren Schwellenwert-Alarmierung bei ungewöhnlichen Account-Aktivitäten schützen können:
Die Alarme: die Änderungen an Gruppen, OUs, File Shares
Die Eigenschaften von den Schwellenwerten
Die Beispiele der Schwellenwerten
Und mehr!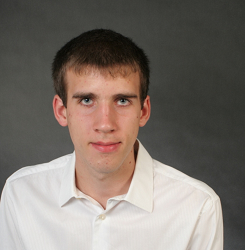 Tim Waida,
Security Systems Engineer
Tips, Tools and Techniques for Overcoming Data Protection Challenges
Tighter data protection regulations have forced organizations to put data security at the top of their priority list. Join this panel of experts to discover why companies fail to ensure data security and how to avoid the same fate. They will discuss common data protection challenges: intellectual property theft, data loss, data breaches, system disruptions and compliance regulations.
Register now for a dynamic panel discussion:
Gain expert insight into tools and techniques for improving data security in your organization
Hear recommendations for how to justify investments in IT security
Get simple yet effective tips for enhancing data privacy and protection
Learn the key differences between compliance and security
Leave the event with a clear and realistic action plan for avoiding data breaches