Erkennen und Abwehren von Angriffen auf Ihre Netzwerkgeräte - der neue Netwrix Auditor 9.7
About this webinar
Recorded: November 13, 2018
Lernen Sie den neuen Netwrix Auditor kennen! In diesem Webinar erläutern unsere Experten, wie Sie das Prinzip der geringsten Rechte für den Zugriff auf SharePoint-Daten durchsetzen und Bedrohungen für Ihre geschäftskritische Netzwerkinfrastruktur erkennen.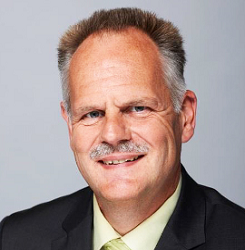 Alexander Bode,
Systems Engineer
Pro Tips for Defending Your Organization from Data Breaches
Data security analyst Bob Diachenko (@MayhemDayOne) will join us in this webinar to share his expert tips for reducing your risk of a data breach. To discover data leaks and vulnerabilities on the internet, Bob uses search engines like Shodan, BinaryEdge and Zoomeye, and simple dorks. No special software or active scanning, just 'bare hands' and some luck. If he can find your data, then anybody else in the world can, too.
Bob will provide some great insights based on recent data breaches in unsecured NoSQL databases caused by trusted staff and partners, including:
Which of your data assets are likely to be targeted by attackers
A checklist for minimizing the risk of a data breach
How to spot and remediate risks while adopting a cloud-first strategy
How to minimize the exposure of your sensitive data