IT Risk Management: come gestire e ridurre i rischi nella propria infrastruttura
About this webinar
Recorded: July 12, 2018
L'obiettivo della sicurezza informatica è la protezione dei requisiti di confidenzialità, integrità e disponibilità dei dati e l'IT Risk Management è un requisito dal quale non si può prescindere. La gestione del rischio consente di indirizzare le politiche e le contromisure di sicurezza secondo criteri di completezza e concretezza, valutazione degli impatti sul business, e tracciabilità come peraltro richiesto dal nuovo Regolamento Europeo sulla Protezione dei Dati (GDPR).
Durante il webinar impareremo come:

• Misurare e gestire il livello di rischio
• Ricevere alert automatici
• Applicare le adeguate contromisure
• Garantire la protezione del dato

E assiteremo ad una demo live sui principali benefici offerti da Netwrix Auditor.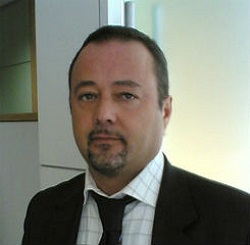 Maurizio Taglioretti,
Country Manager Italy, Portugal & Malta
Netwrix Auditor Product Demo
See what Netwrix Auditor has to offer, including how you can prevent data breaches by staying in control of your sensitive and regulated data. Join a Netwrix systems engineer as he demonstrates how to:
Identify and remediate your biggest security gaps using the IT Risk Assessment dashboard
Detect and investigate abnormal user behavior faster with alerts and Google-like search
Minimize response time to common incidents or anticipated threats with Automated Response
Pass compliance audits with far less effort using Data Discovery and Classification
And much more
Sign up for the live demo now!