IT Risk Management: come gestire e ridurre i rischi nella propria infrastruttura
About this webinar
Recorded: July 12, 2018
L'obiettivo della sicurezza informatica è la protezione dei requisiti di confidenzialità, integrità e disponibilità dei dati e l'IT Risk Management è un requisito dal quale non si può prescindere. La gestione del rischio consente di indirizzare le politiche e le contromisure di sicurezza secondo criteri di completezza e concretezza, valutazione degli impatti sul business, e tracciabilità come peraltro richiesto dal nuovo Regolamento Europeo sulla Protezione dei Dati (GDPR).
Durante il webinar impareremo come:

• Misurare e gestire il livello di rischio
• Ricevere alert automatici
• Applicare le adeguate contromisure
• Garantire la protezione del dato

E assiteremo ad una demo live sui principali benefici offerti da Netwrix Auditor.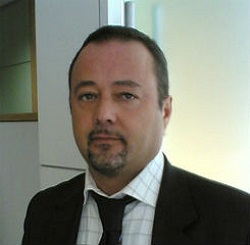 Maurizio Taglioretti,
Country Manager Italy, Iberia & Malta
Tips, Tools and Techniques for Overcoming Data Protection Challenges
Tighter data protection regulations have forced organizations to put data security at the top of their priority list. Join this panel of experts to discover why companies fail to ensure data security and how to avoid the same fate. They will discuss common data protection challenges: intellectual property theft, data loss, data breaches, system disruptions and compliance regulations.
Register now for a dynamic panel discussion:
Gain expert insight into tools and techniques for improving data security in your organization
Hear recommendations for how to justify investments in IT security
Get simple yet effective tips for enhancing data privacy and protection
Learn the key differences between compliance and security
Leave the event with a clear and realistic action plan for avoiding data breaches