IT Risk Management: come gestire e ridurre i rischi nella propria infrastruttura
About this webinar
Recorded: July 12, 2018
L'obiettivo della sicurezza informatica è la protezione dei requisiti di confidenzialità, integrità e disponibilità dei dati e l'IT Risk Management è un requisito dal quale non si può prescindere. La gestione del rischio consente di indirizzare le politiche e le contromisure di sicurezza secondo criteri di completezza e concretezza, valutazione degli impatti sul business, e tracciabilità come peraltro richiesto dal nuovo Regolamento Europeo sulla Protezione dei Dati (GDPR).
Durante il webinar impareremo come:

• Misurare e gestire il livello di rischio
• Ricevere alert automatici
• Applicare le adeguate contromisure
• Garantire la protezione del dato

E assiteremo ad una demo live sui principali benefici offerti da Netwrix Auditor.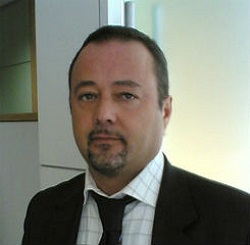 Maurizio Taglioretti,
Country Manager Italy, Iberia & Malta
Active Directory 101: Manage and Maintain AD Domain Services
Once you have your DCs and AD groups set up, it's time to learn how to configure security policies, maintain AD, and spot changes that could jeopardize security or availability. Watch this webinar to prepare for the second section of Exam 70-742, which is dedicated to continuous management of Active Directory.
During this session, you will learn:
Techniques for configuring service authentication and account policies
Methods for maintaining Active Directory
How to configure Active Directory in a complex enterprise environment
How to detect and investigate improper changes to your Active Directory with Netwrix Auditor