Reduce Your Security and Compliance Risks with IT Asset Inventory Management
About this webinar
Recorded: September 6, 2018
To minimize security and compliance risks, as well as reduce costs on under-utilized hardware and software, IT pros need to inventory all IT assets their organization has and track changes to them. If done manually, these tasks require hours of tedious work, so many organizations seek tools that streamline the process.

Join Roy Lopez as he shares hands-on information, including:
How to simplify regular Windows Server inventory
How to identify where your information assets are located
How to spot security risks such as inactive accounts and overexposed data
How asset management can help you achieve cost savings and avoid regulatory fines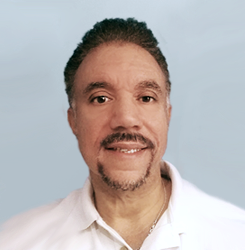 Roy Lopez,
Systems Engineer
Active Directory 101: Install and Configure AD Domain Services
This webinar covers the first section of Exam 70-742, which focuses on effective installation and administration of Active Directory. In addition to providing step-by-step training from an AD expert, the session also explores the potential pitfalls of AD configuration and ways to ensure your configuration enhances the security of your IT environment.
Register for this session to learn:
How to install and configure domain controllers (DCs)
Best practices for creating AD users and computers
How to effectively approach AD group and organizational unit (OU) management
How Netwrix Auditor's reporting functionality can help you identify security gaps in your AD configuration and maintain good IT hygiene