Reduce Your Security and Compliance Risks with IT Asset Inventory Management
About this webinar
Recorded: September 6, 2018
To minimize security and compliance risks, as well as reduce costs on under-utilized hardware and software, IT pros need to inventory all IT assets their organization has and track changes to them. If done manually, these tasks require hours of tedious work, so many organizations seek tools that streamline the process.

Join Roy Lopez as he shares hands-on information, including:
How to simplify regular Windows Server inventory
How to identify where your information assets are located
How to spot security risks such as inactive accounts and overexposed data
How asset management can help you achieve cost savings and avoid regulatory fines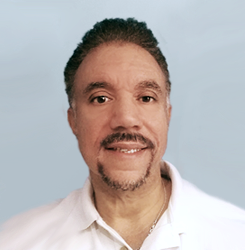 Roy Lopez,
Systems Engineer
Netwrix Auditor Product Demo
See what Netwrix Auditor has to offer, including how you can prevent data breaches by staying in control of your sensitive and regulated data. Join a Netwrix systems engineer as he demonstrates how to:
Identify and remediate your biggest security gaps using the IT Risk Assessment dashboard
Detect and investigate abnormal user behavior faster with alerts and Google-like search
Minimize response time to common incidents or anticipated threats with Automated Response
Pass compliance audits with far less effort using Data Discovery and Classification
And much more
Sign up for the live demo now!