Product Demo: Netwrix Auditor – Data Discovery & Classification Edition
About this webinar
Recorded: April 20, 2018
Meet the brand-new Netwrix Auditor – Data Discovery and Classification Edition, which provides complete visibility into where sensitive files are, what content is inside them, who can access the files and who actually uses them.
Watch the demo and learn how you can:
Identify and classify the sensitive data you store
Spot any sensitive data that surfaces outside of a secure location
Prove the effectiveness of your data security controls to auditors
And more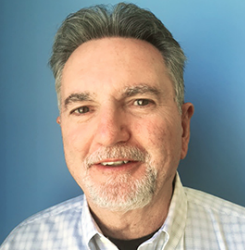 Bob Cordisco,
Systems Engineer
Spectre, Meltdown, and the Impact of Security Vulnerabilities on your IT Environment
Most vulnerabilities that organizations have to deal with are related to a specific product or operating system. Occasionally, however, vulnerabilities are disclosed in hardware that is used in almost every business, as is the case with CPU vulnerabilities such as Spectre and Meltdown.
In this session, Orin Thomas and Jeff Melnick will discuss:
how speculative execution and side channel methods work
what impact they may have on your IT environment
steps that you can take to mitigate the vulnerabilities