Netwrix New Releases and News - August 2011
Check out Netwrix's newest product releases, find out what is the highest priority feature most IT professionals point out when it comes to event log management, have a laugh with the Netwrix comic cartoon of the month, and most importantly do not forget to vote for Netwrix products in the annual Windows IT Pro — Community Choice Awards.
Did you know that Netwrix is on Facebook? Like Netwrix on Facebook to connect with fellow IT professionals and other users of Netwrix products.
New Netwrix Change Reporter Suite: New Features and Components Added
Try out the new version of the Suite which gained 2 new components and features important upgrades
In addition to the major product enhancements like real-time Active Directory change alerts, snapshot reporting, improved auditing of System Center Virtual Machine Manager and SharePoint Auditing the product integrates with different SIEM systems, such as RSA enVision®, ArcSight® Logger™, Novell® Sentinel™ and many others. Besides that the new version of the IT infrastructure change auditing solution now includes 2 products: the Non-Owner Mailbox Access Reporter for Exchange and the Logon Reporter.
Vote for Netwrix Products in the Annual Windows IT Pro - Community Choice Awards
We will appreciate your support: your vote is very important for us
We need your help! Windows IT Pro Awards final voting is rapidly coming to a close and we need your support. Without exaggeration, Windows IT Pro Community Choice awards is similar to the famous annual Academy Awards for movies and this honor will help us a lot to continue developing great products for you.
Netwrix Releases Password Manager 6.1
The brand new version of the Password Manager now has a freeware edition and other significant features
The updated Password Manager features integration with Google Apps and supports 10 languages. Most importantly Password Manager 6.1 is now available as a freeware version (supports up to 50 users). So now even small IT shops can enjoy the benefits of streamlined password management.
Are Strong Passwords Secure Enough?
Strong but cumbersome passwords vs easy-to-remember but insecure passwords
Can we kill two birds with one stone and make sure we created let's say strong passwords we can easily reset if forgotten?
(Written by Chris Rich, Senior Product Manager at Netwrix)
Comic Cartoon of the Month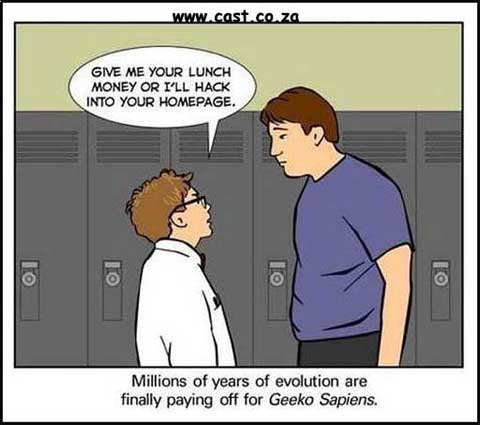 To get updates, engage in conversations and tell us what you think, please connect with Netwrix on Facebook, Twitter, LinkedIn, Blog, Spiceworks and Youtube at our Social Communities page.