Risk Assessment: Unveil Hidden Risks and Minimise Your Attack Surface
About this webinar
Recorded: July 12, 2018
Effective IT risk management requires continuous risk assessment and mitigation. Netwrix Auditor 9.6 makes it easy to understand your current risk profile, pinpoint and prioritise your vulnerabilities, and know what steps to take to remediate them, so you can maintain security and regulatory compliance.
Watch our webinar and learn how to:
Identify security gaps in your IT infrastructure
Get actionable data to reduce risks
Establish a continuous risk assessment and mitigation process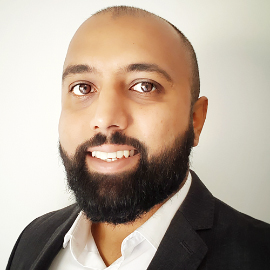 Vijay Sharma,
Systems Engineer
Netwrix Data Classification Demonstration
We are excited to showcase the functionality of our newest product — Netwrix Data Classification! This software reveals the true value of information you store and cures both your information security and governance headaches.
Join us for a live demo and learn how to:
Accurately identify sensitive information and reduce its exposure
Slash expenses on data storage by cleaning up obsolete or trivial information
Respond to legal requests without putting your business on hold
Streamline data management tasks by retaining, archiving or migrating only specific types of data