Как оценить риски ИБ и защититься от внутренних угроз
About this webinar
Recorded: February 27, 2019
Многие организации осознают необходимость регулярного анализа рисков информационной безопасности, но в редких случаях разрабатывают реальную стратегию по выявлению и устранению внутренних угроз. В данном вебинаре вы узнаете, как минимизировать ИБ-риски, связанные с некорректным поведением сотрудников компании, а именно:
- Best practices: как защититься от самых распространенных внутренних угроз ИБ: ошибки пользователей и системных администраторов, кража конфиденциальной информации;
- Как понять, какие именно данные нужно защищать в первую очередь;
- Как легко распознать подозрительное поведение пользователей;
- Как доказать причастность конкретного пользователя к утечке данных.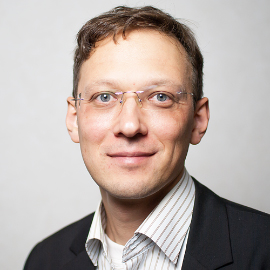 Сергей Ахрамеев,
Системный инженер
Netwrix Auditor Product Demo
See what Netwrix Auditor has to offer, including how you can prevent data breaches by staying in control of your sensitive and regulated data. Join a Netwrix systems engineer as he demonstrates how to:
Identify and remediate your biggest security gaps using the IT Risk Assessment dashboard
Detect and investigate abnormal user behavior faster with alerts and Google-like search
Minimize response time to common incidents or anticipated threats with Automated Response
Pass compliance audits with far less effort using Data Discovery and Classification
And much more
Sign up for the live demo now!