Как оценить риски ИБ и защититься от внутренних угроз
About this webinar
Recorded: February 27, 2019
Многие организации осознают необходимость регулярного анализа рисков информационной безопасности, но в редких случаях разрабатывают реальную стратегию по выявлению и устранению внутренних угроз. В данном вебинаре вы узнаете, как минимизировать ИБ-риски, связанные с некорректным поведением сотрудников компании, а именно:
- Best practices: как защититься от самых распространенных внутренних угроз ИБ: ошибки пользователей и системных администраторов, кража конфиденциальной информации;
- Как понять, какие именно данные нужно защищать в первую очередь;
- Как легко распознать подозрительное поведение пользователей;
- Как доказать причастность конкретного пользователя к утечке данных.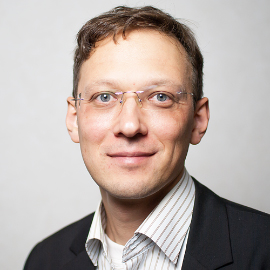 Сергей Ахрамеев,
Системный инженер
Pro Tips for Defending Your Organization from Data Breaches
Data security analyst Bob Diachenko (@MayhemDayOne) will join us in this webinar to share his expert tips for reducing your risk of a data breach. To discover data leaks and vulnerabilities on the internet, Bob uses search engines like Shodan, BinaryEdge and Zoomeye, and simple dorks. No special software or active scanning, just 'bare hands' and some luck. If he can find your data, then anybody else in the world can, too.
Bob will provide some great insights based on recent data breaches in unsecured NoSQL databases caused by trusted staff and partners, including:
Which of your data assets are likely to be targeted by attackers
A checklist for minimizing the risk of a data breach
How to spot and remediate risks while adopting a cloud-first strategy
How to minimize the exposure of your sensitive data